Solar recipe : Homemade poultry liver terrine
The first recipes made with the new Sungood 360 multi-cooking solar oven are presented to us by our Solar Sister Gaelle! Here is a delicious recipe for homemade poultry liver terrine tested and approved with the Suntube solar cooking tube. Gaelle has always been a passionate mom about cooking and recently solar, and is always happy to share her trials and experiments on her Instagram page Solliès Cheese.
Recipe suggested by : Solliès Cheese - Tubular solar oven, SunGood 360 - Preparation time : 30 mn - Cooking time : 1 hour
Ingredients
200 grams of chicken liver
Two small onions
20cl of fresh cream
Butter or olive oil
A glass of port (optional)
Salt, pepper, nutmeg
Preparation of the homemade poultry liver terrine
Place the chopped onions and chicken livers in the tube of the Sungood 360.
Season with salt, pepper and nutmeg.
Drizzle with Port wine for flavor, and a drizzle of olive oil or add a few knobs of butter.
Bake for 45 minutes or until the livers are cooked through and the onions are tender.
Mix the livers and onions with 20cl of cream, then taste to adjust the seasoning.
Pour the mixture into a terrine and let it cool for at least 5 hours so that the terrine can set.
On a good piece of bread, with pickles, it's even better than at the deli!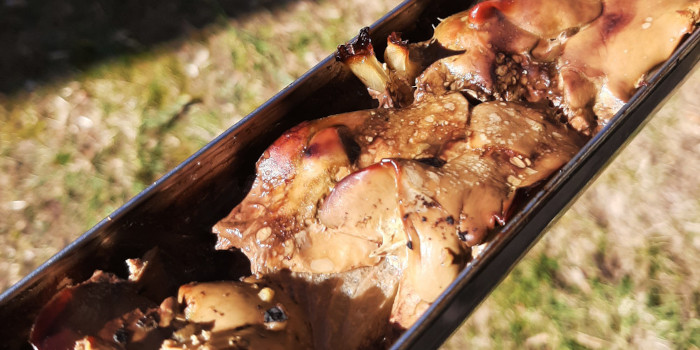 You too can share your solar recipes with the Solar Family!
Recipe made with a tubular solar oven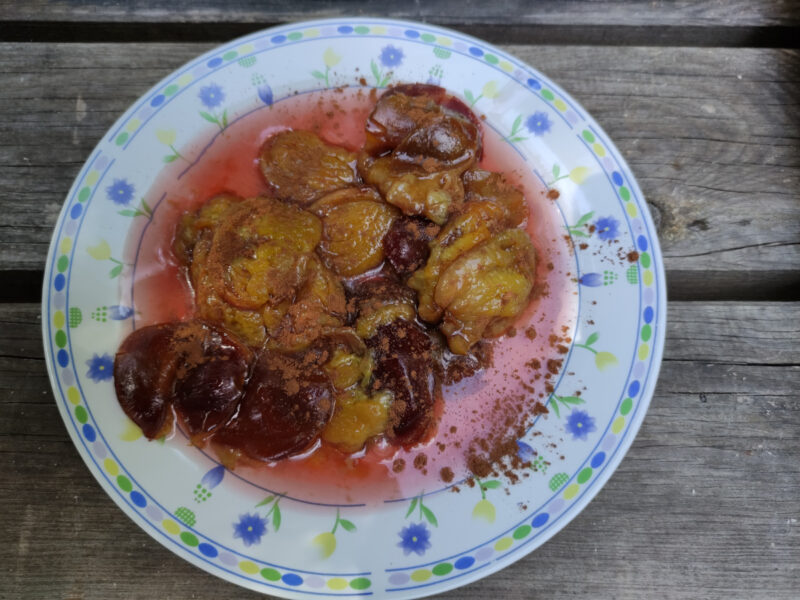 Solar recipe: Alsace quetsches in compote Here's a simple and delicious recipe for quetsches [...].