Solar recipe: stuffed zucchini starter
Here's a delicious recipe for stuffed zucchini appetizers, made in sunny Alsace by our Solar Sister Francine using a tubular solar oven. Francine also shares her tips and tricks for successful solar cooking.
Recipe suggested by : Francine - Solar oven: tubular type, SunGood 360 - Preparation time: 10 min - Cooking time: 40 min
Ingredients for 2 people
1 tomato
1 small zucchini
2 Alsace knacks
4 garlic cloves
1 small onion
1 dessert spoonful olive oil
Salt, pepper
Parsley, Rosemary
Preparation of the Stuffed Courgette appetizer recipe
Slice the zucchini into 4 pieces and remove the center.
Add chopped parsley, rosemary, onion and garlic.
Add tomato slices and knacks.
Season with salt and pepper. Cook for 40 minutes.
Enjoy as an appetizer.
Enjoy your meal!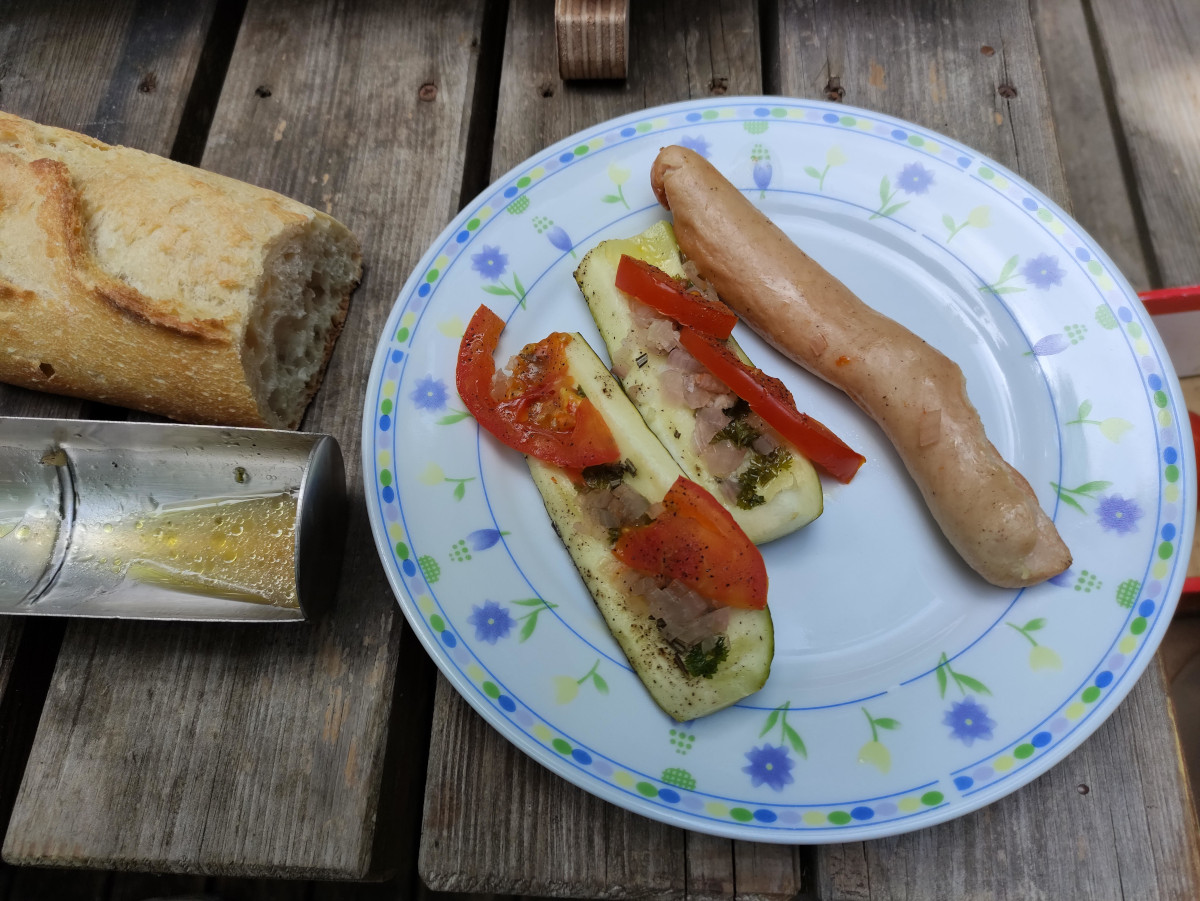 You too can share your solar recipes with the Solar Family!
Recipe made with a tubular solar oven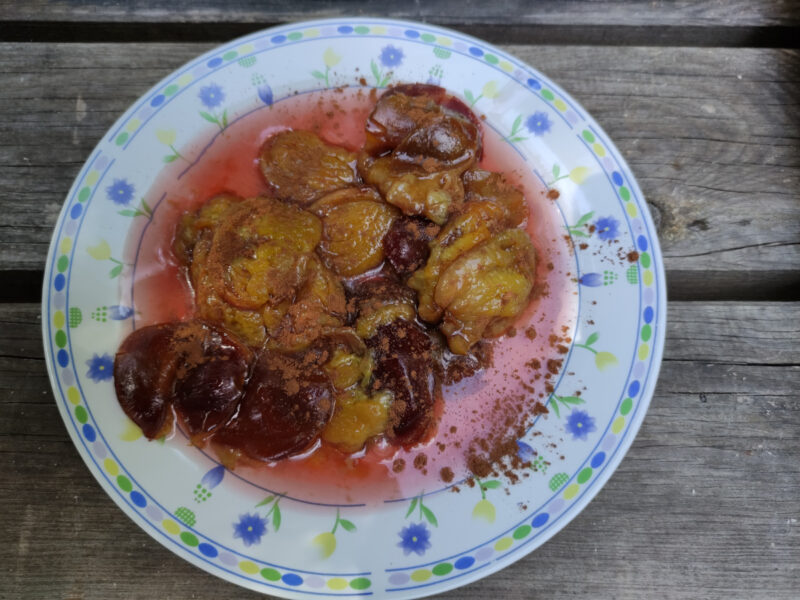 Solar recipe: Alsace quetsches in compote Here's a simple and delicious recipe for quetsches [...].