Solar recipe : Organic bread
Here is a delicious recipe to make your own organic bread with a nice crispy crust! This recipe is proposed by our Solar Sister Francine and was made with a parabolic solar oven. Francine also shares her tips and tricks for making the best bread with solar baking.
Recipe suggested by : Francine - Solar oven :

parabolic type, SunGlobe

- Preparation time : 10 mn - Cooking time : 2 hours 30
Ingredients
1kg of organic multi-grain flour
2 tbsp of salt
80 cl of warm water
1 bag of baking powder
Preparation of the organic bread recipe
In a bowl, mix flour and salt.
Pour the yeast into the warm water and stir into the flour little by little.
Knead by hand, adding a little flour so that the dough does not stick to your fingers, for 5 minutes.
Let stand for 2 hours.
Place the bread dough in a pan, diameter 24 cm, for 2h30 in the sun, in a medium to hot oven.
Advice
After 1h30 of cooking, turn the pan to 190°.
After 2 hours of cooking, open and prick in the dough with a round-tipped knife. If the dough sticks to the knife, you must prolong the cooking.
Tips
Making the same bread in a smaller pan reduces the cooking time to about 1 1/2 hours.
To prevent the top of the bread from turning black, cover the glass lid with a cotton cloth (very important, otherwise the synthetics will burn) halfway through.
Result : the bread is excellent with a nice brown and crispy crust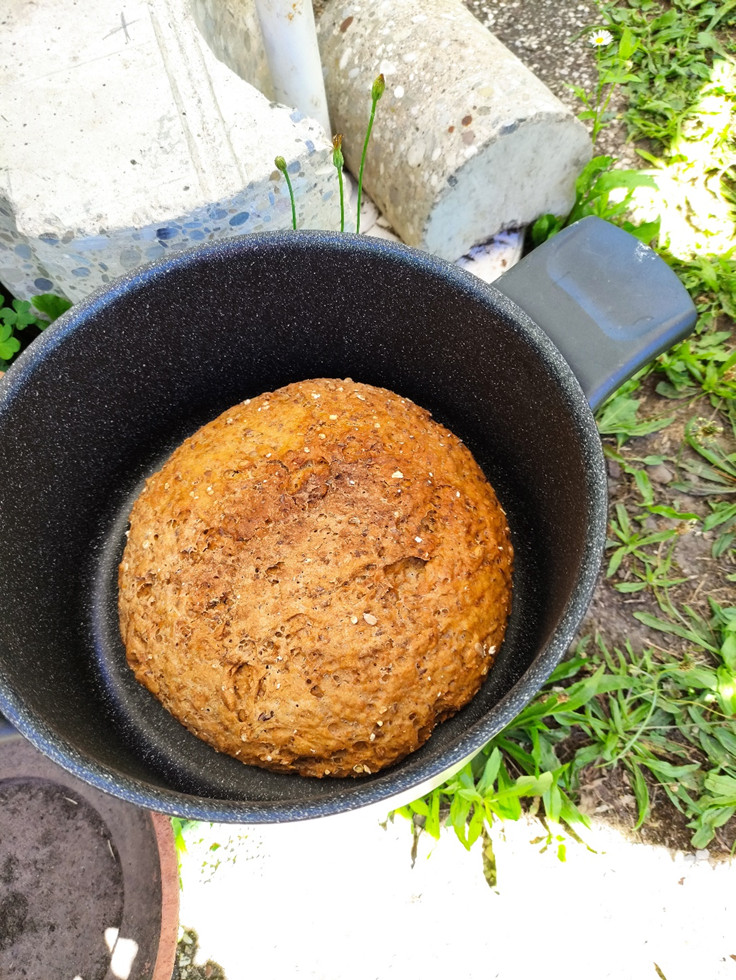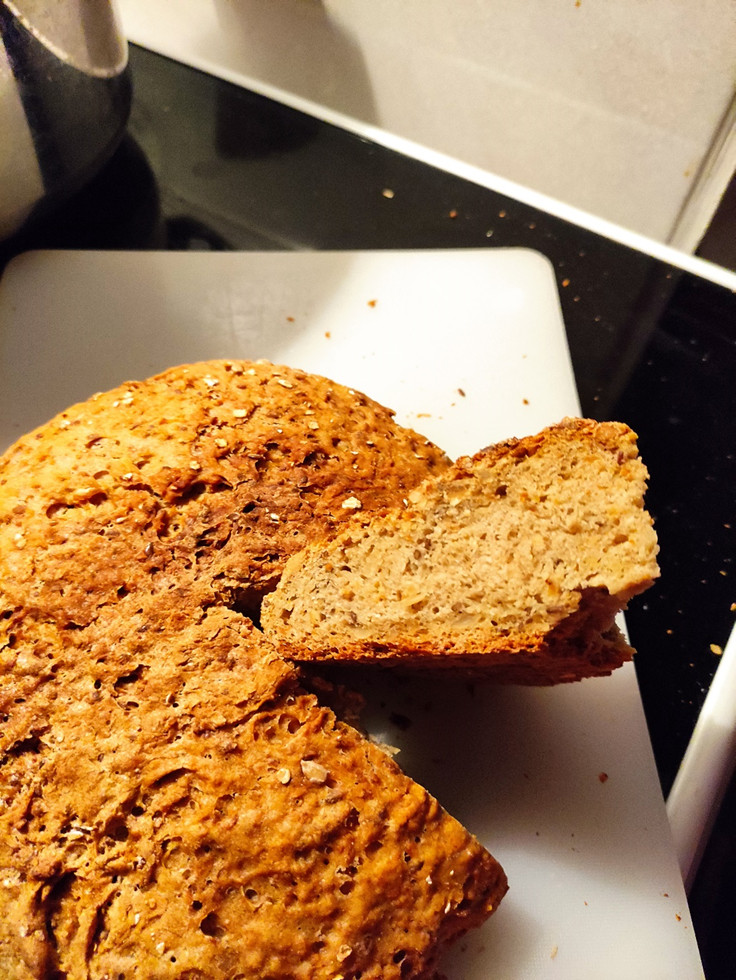 You too can share your solar recipes with the Solar Family!
Recipe made with a parabolic solar oven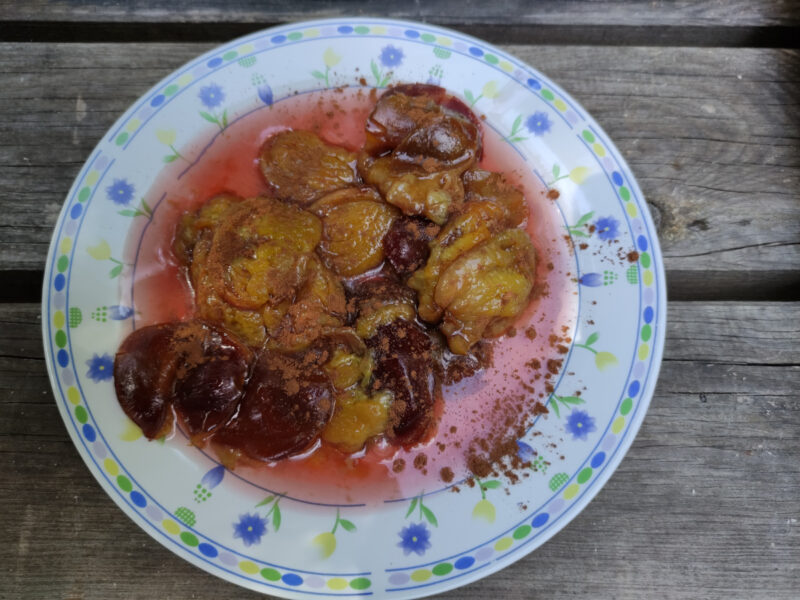 Solar recipe: Alsace quetsches in compote Here's a simple and delicious recipe for quetsches [...].