Solar recipe: Liquid detergent
Here's how to make your own eco-friendly liquid detergent with a parabolic solar cooker at an unbeatable price! This recipe is brought to us by our Solar Sister Francine. Francine shares her tips and tricks for successful solar cooking.
Ingredients
1 old black saucepan no longer used for cooking because it's scratched (in my case)
1.5 liters of water
50g leftover grated soap or commercial soap flakes
30g technical baking soda (3€ per kg)
Recipe preparation
Bring the water to the boil, add the grated soap, stir and return to the boil for 30 minutes.
When the soap has dissolved evenly, remove the pan from the heat and leave to cool for 30 minutes.
Then add the baking soda, mix and leave to stand for 30 minutes.
Then pour into a glass jar (such as Le parfait) with a large opening so you can ladle or scoop out the detergent.
Advice
The detergent will be like jelly and should be placed in the machine's drum, not in the detergent dispenser.
It's very economical and environmentally friendly, with no additives or colorants.
The final price of a dose is less than €0.01. Unbeatable.
Share your solar recipes with the Solar Family!
Recipe made with a parabolic solar cooker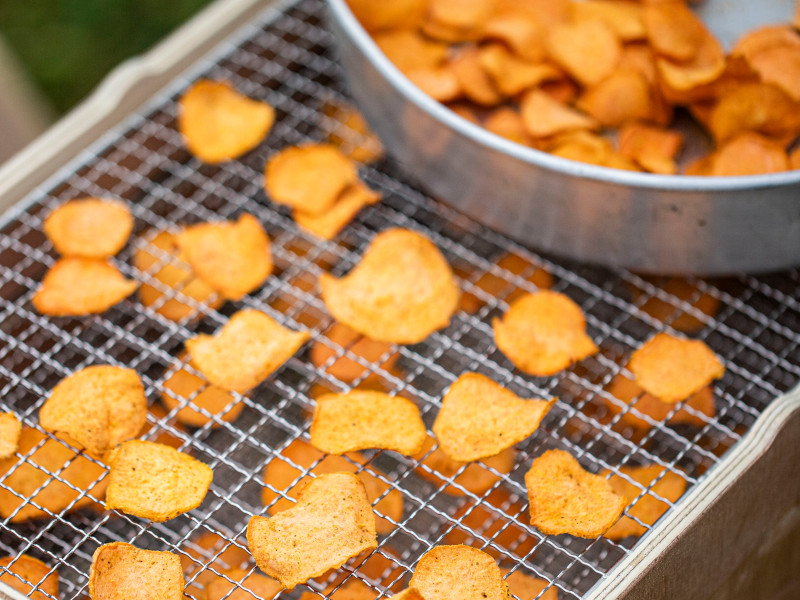 Sun recipe: Curried sweet potato chips Here's a recipe for curried sweet potato potato chips [...]