Sun recipe: Oriental-style peppers stuffed with wheat
Here's a delicious recipe for Oriental-style peppers stuffed with wheat, tested and approved with the SunGlobe parabolic solar cooker. This recipe is brought to us by our Solar Sister Gaelle! Gaelle has always been a mom with a passion for cooking and, more recently, for solar energy. She is always happy to share her trials and experiences on her Instagram page
Solliès Cheese
.
Recipe suggested by : Solliès Cheese – Parabolic solar oven, SunGlobe – Preparation time : 15 mn – Cooking time : 50 mn
Ingredients
Two large peppers
An onion
A handful of almonds + a handful of raisins
One tablespoon cinnamon, one tablespoon cumin
Dried mint or coriander
75gr wheat
75gr freekeh (smoked green wheat)
Preparation of Oriental wheat-stuffed peppers
Brown the onions with the dried fruit and spices in the bottom of the black pot.
Add the wheat and cook by absorption for around 20 minutes, adding water when necessary, like a rice pilaf or risotto.
When the wheat is cooked, stuff the hollowed-out peppers with the mixture, then return them to the pot, standing them upright. Cook for 20 to 30 minutes with a little water until the peppers are melting.
Serve with salad, grilled meat, fish, chickpea salad…
Enjoy your meal!
Share your solar recipes with the Solar Family!
Recipe made with a tubular solar cooker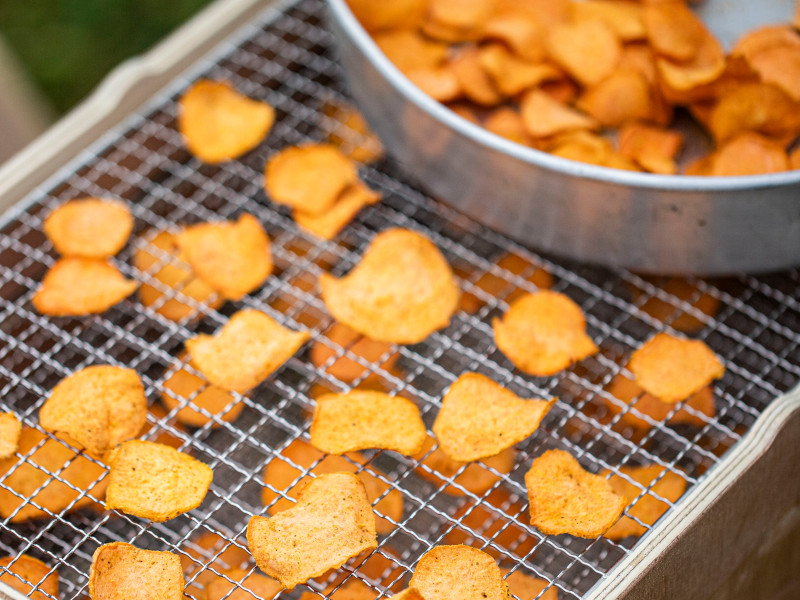 Sun recipe: Curried sweet potato chips Here's a recipe for curried sweet potato potato chips [...]