Sun recipe: "Imam Bayildi" candied eggplant
This recipe, made with the Sungood 360 multi-cooker solar oven, is presented to us by our Solar Sister Gaelle! Here's a delicious recipe for "Imam Bayildi" candied eggplant, tested and approved with the Suntube solar cooking tube. Gaelle has always been a mom with a passion for cooking and, more recently, for solar energy. She is always happy to share her trials and experiences on her Instagram page
Solliès Cheese
.
Recipe suggested by : Solliès Cheese – Tubular solar oven, SunGood 360 – Preparation time: 30 mn – Cooking time: 45 mn
Ingredients
A beautiful eggplant
20cl plain tomato purée
An onion
Two teaspoons cinnamon
A teaspoon of cumin
Salt and pepper
Olive oil
Preparing the "Imam Bayildi" eggplant confit
Roughly cut the eggplants and onion into sticks (the size of large French fries) to fit the tube perfectly. Drizzle generously with olive oil.
Add the cumin and cinnamon to the tomato sauce, then season to taste with salt and pepper. Coat the eggplants with the mixture.
Head for the SunTube for around 30 to 45 minutes, depending on the day's weather conditions. The eggplants should melt in the mouth and mash with a fork.
Serve with tabbouleh, wheat cakes, bulgur or rice.
Enjoy your meal!
Share your solar recipes with the Solar Family!
Recipe made with a tubular solar cooker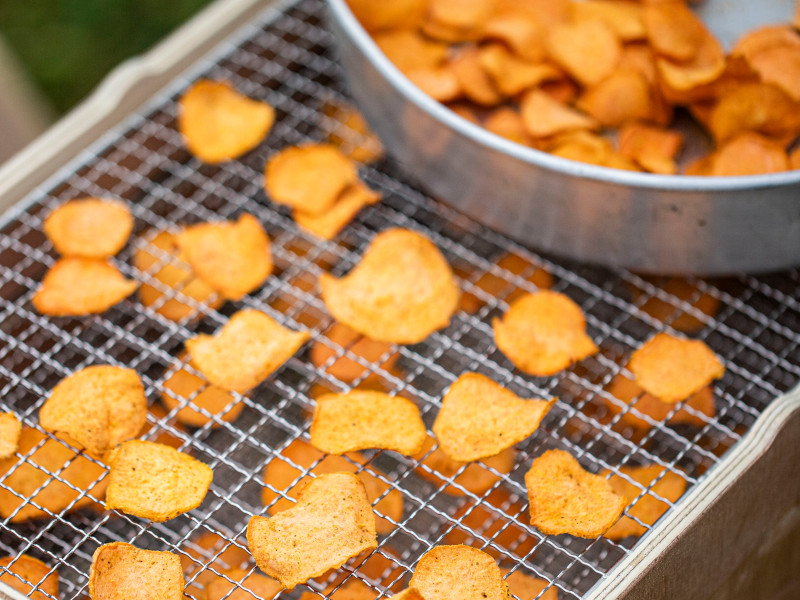 Sun recipe: Curried sweet potato chips Here's a recipe for curried sweet potato potato chips [...]