Sun recipe: Courgettes and mushrooms in satay sauce
This recipe, made with the Sungood 360 multi-cooker solar oven, is presented to us by our Solar Sister Gaelle! Here's a tasty recipe for zucchini and mushrooms in satay sauce, tested and approved with the Suntube solar cooking tube and CookUp cooking pot. Gaelle has always been a mom with a passion for cooking and, more recently, for solar energy. She is always happy to share her trials and experiences on her Instagram page
Solliès Cheese
.
Recipe suggested by : Solliès Cheese – Tubular solar oven, SunGood 360 – Preparation time: 30 mn – Cooking time: 2/4 hours
Ingredients
1 large zucchini
100 grams fresh button or shiitake mushrooms
2 sprigs spring onion
1 handful unsalted roasted peanuts (or your choice of pine nuts or cashews)
1 tablespoon nuoc mam
40cl coconut milk
1 tablespoon sesame oil
4 tablespoons satay powder
Preparing the zucchinis and mushrooms in satay sauce
Cut the zucchini, mushrooms and spring onions into large cubes, then place them in the tube or pot of the Sungood. Sprinkle with peanuts.
Mix the coconut milk, nuoc-mam, sesame oil and satay powder in a bowl. If you're not used to this spice, use less and then adjust the seasoning.
Pour the sauce over the vegetables and place in the oven. Allow 1 to 2 hours for the suntube, 3 to 4 hours for the pot. The gentler the cooking, the longer it can be simmered to allow the vegetables to absorb the flavours.
Serve with jasmine rice, or rice noodles, and chopped fresh coriander.
Enjoy your meal!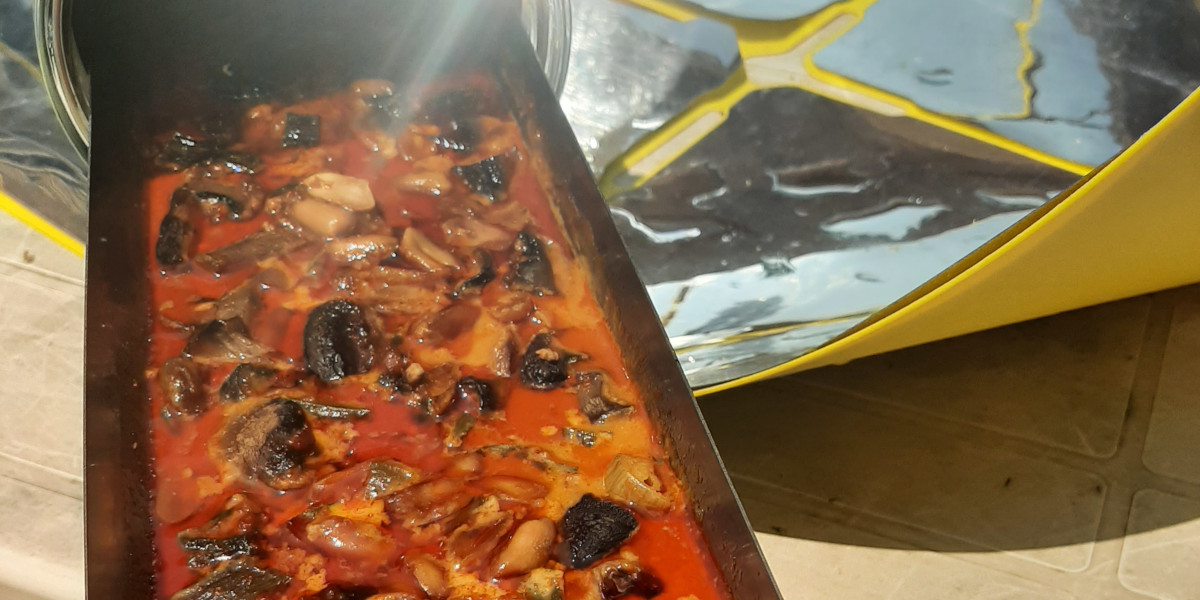 Share your solar recipes with the Solar Family!
Recipe made with a tubular solar oven or a panel solar oven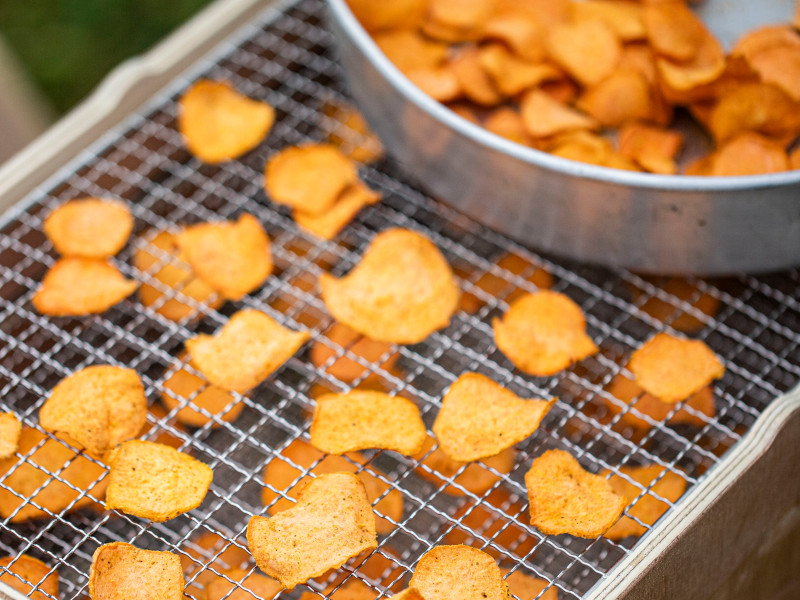 Sun recipe: Curried sweet potato chips Here's a recipe for curried sweet potato potato chips [...]