Solar Brother Discovery Pack
With the Solar Brother Découverte pack, light your fire in seconds with free energy, cook safely on the beach or in the forest without a fire, and enjoy the real taste of food with natural, environmentally-friendly cooking!
Solar Brother Discovery Pack including :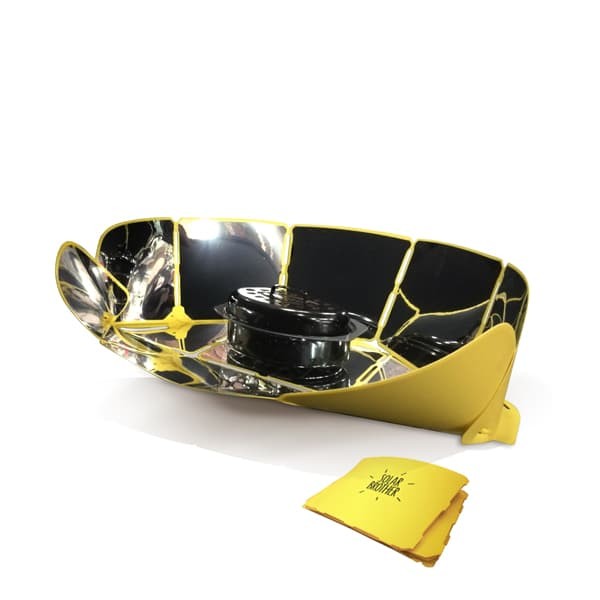 1 x SunGood® foldable solar cooker
– SOFT COOKING 100°C to 120°C
– COMPACT AND LIGHT 950g
– FOLDABLE
The SunGood® is foldable and ultra-compact, can be assembled in 1 minute (no tools required) and slips easily into a bag. With no fire or flames, it can be used everywhere: parks, beaches, mountains, campsites, etc. It can be used to cook, simmer and reheat a variety of recipes: ratatouille, vegetables, lentils, breads, cakes, fish, meat, etc. Its gentle & natural cooking preserves the flavor of food. With unattended cooking, enjoy the great outdoors with family and friends – the SunGood® takes care of everything!
Awarded at CONCOURS LEPINE 2018
To find out more, click here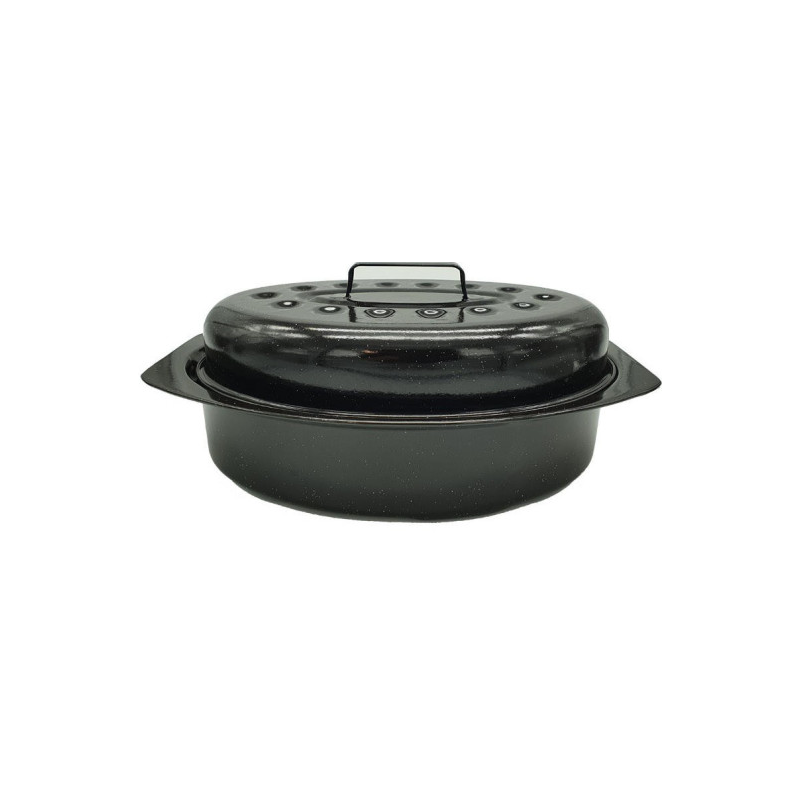 1 x CookUp pot
Black enamelled steel casserole suitable for solar cooking. The black color of the container maximizes the sun's rays for rapid cooking. Made with a ceramic lining to prevent food from sticking, the CookUp kettle makes cooking healthier and tastier. Its enamelled steel lid is particularly useful for preventing grease splashes during use.
Capacity: 2.5L – Weight: 0.8 kg / Package weight: 1 kg – Dimensions with lid: 33 (L) x 20 (W) x 12 (H) cm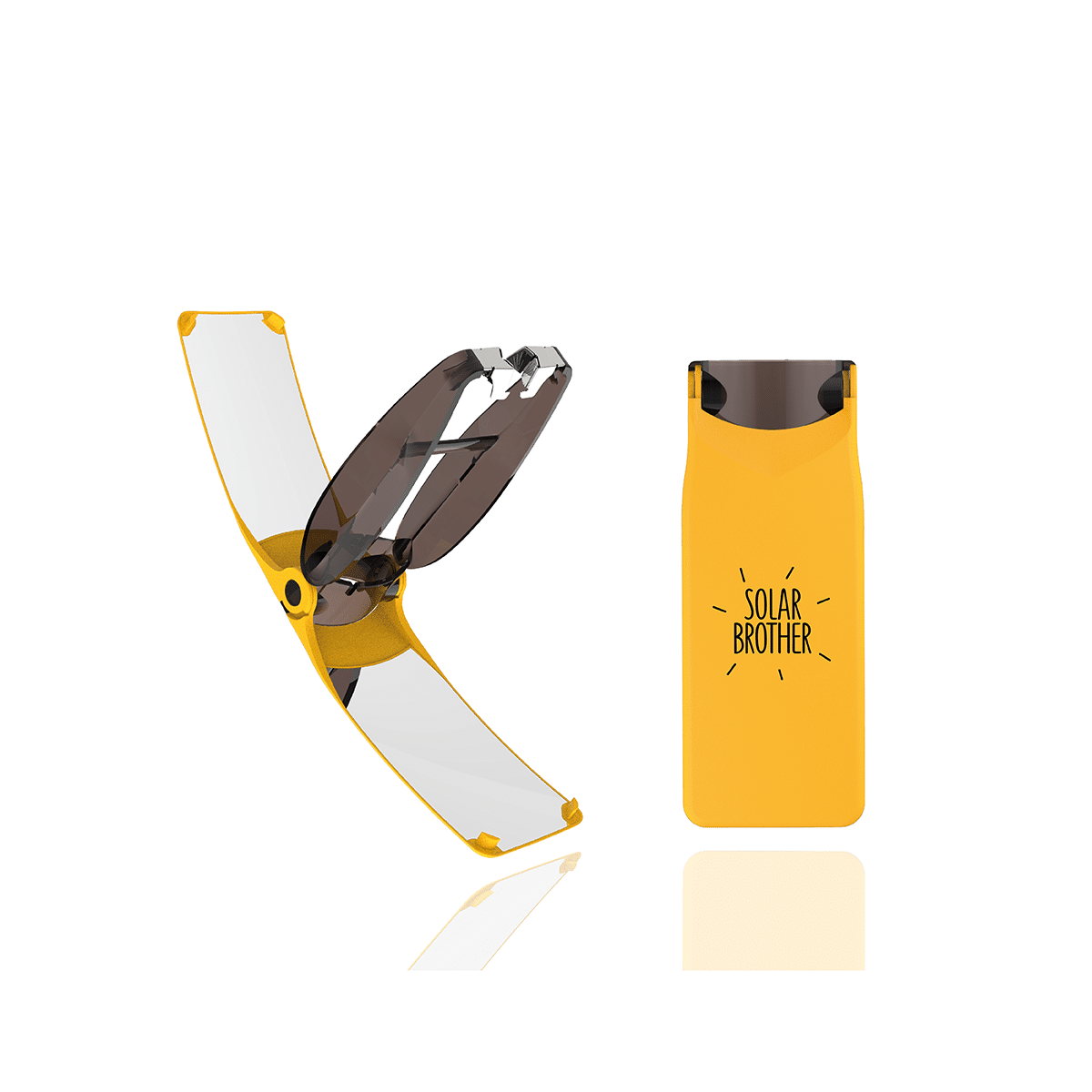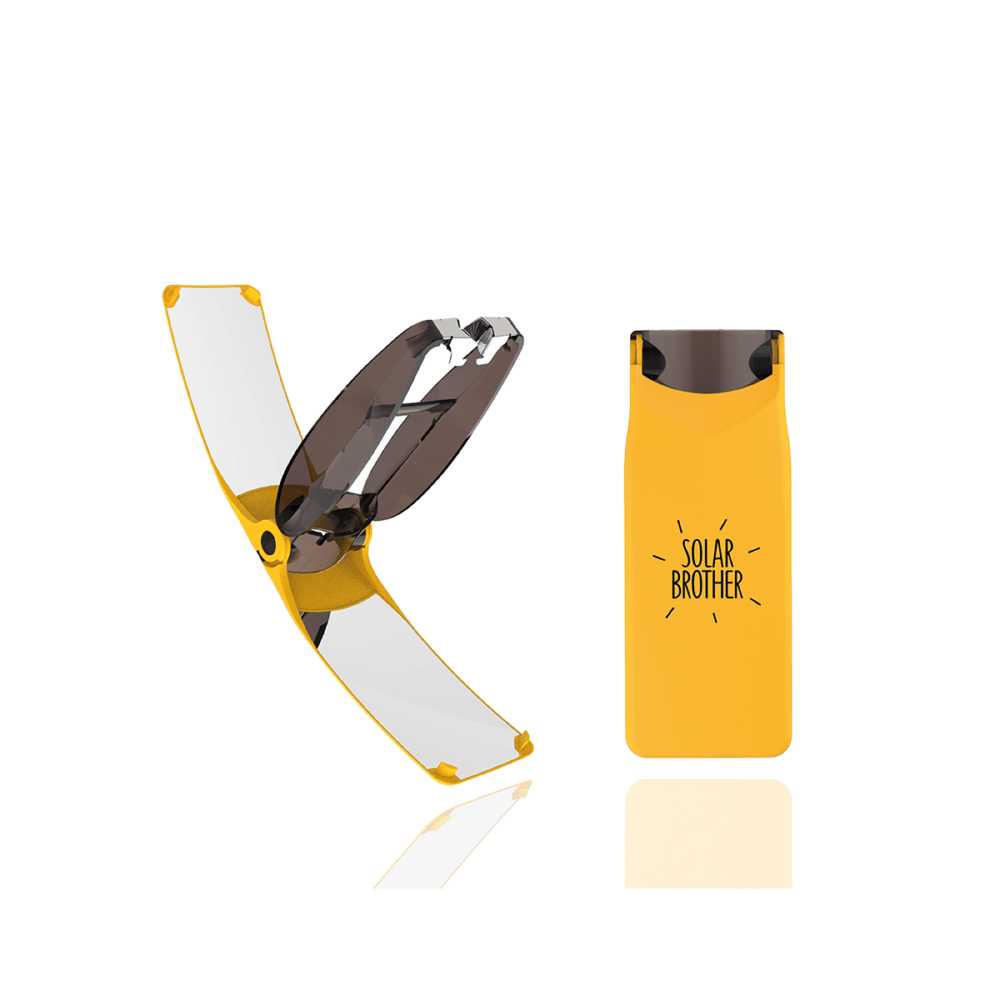 1 x SunCase Gear® Solar Lighter
– INSTANT, HIGH-PERFORMANCE IGNITION
– BI-ENERGY / COMPACT
The SunCase Gear solar lighter spreads its wings and concentrates the sun's rays in a focal point for lighting in 3 seconds: wood, brown paper, tobacco, incense (…). Its case gives your lighter wings for 24/24h lighting and prolongs its useful life. Ultralight (12gr) and compact, it fits in your pocket and can be taken anywhere. Waterproof & windproof, the SunCase is an indispensable companion.
Patented French innovation
To find out more, click here.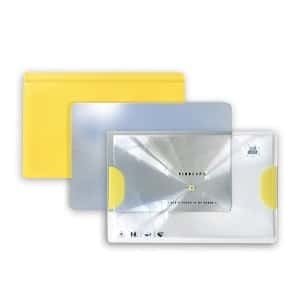 1 x Adventure Kit solar survival gear free!
– PYROGRAVER / SOLAR FIRE STARTER
– UNBREAKABLE SURVIVAL MIRROR
The adventure Kit condenses into a protective pouch:
– The Firecard, solar pyrographer (wood, leather) and solar fire starter for barbecues or campfires. Easy to use, it concentrates the sun's rays on a precise focal point for immediate lighting.
– An S.Reflect survival and indulgence mirror, flexible and unbreakable.
– International Morse code. Waterproof, flexible & ultra-thin, the adventure kit is ideal for your expeditions.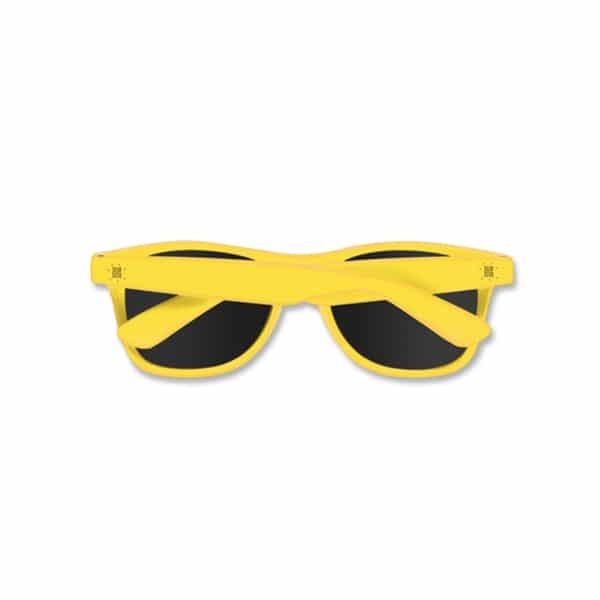 1 x Free pair of Solar Brother sunglasses!
For safe solar cooking, use Solar Brother sunglasses.