Solar Pack Brother Outdoor
With the Solar Brother Outdoor pack, everything you need to cook, light a fire, charge batteries, light up at night and wash up fits in your backpack!
Solar Brother Outdoor pack including :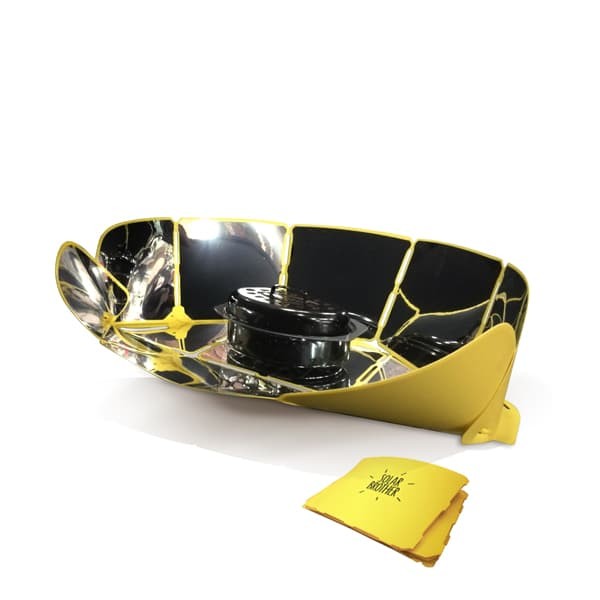 1 x SunGood® foldable solar cooker
– SOFT COOKING 100°C to 120°C
– COMPACT AND LIGHT 950g
– FOLDABLE
The SunGood® is foldable and ultra-compact, can be assembled in 1 minute (no tools required) and slips easily into a bag. With no fire or flames, it can be used everywhere: parks, beaches, mountains, campsites, etc. It can be used to cook, simmer and reheat a variety of recipes: ratatouille, vegetables, lentils, breads, cakes, fish, meat, etc. Its gentle & natural cooking preserves the flavor of food. With unattended cooking, enjoy the great outdoors with family and friends – the SunGood® takes care of everything!
Awarded at CONCOURS LEPINE 2018
To find out more, click here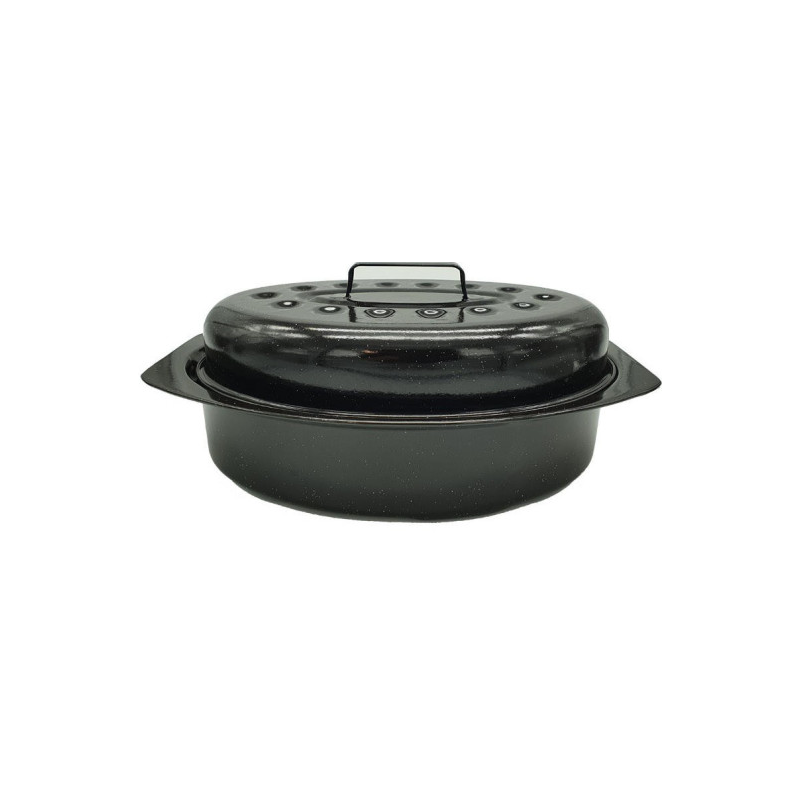 1 x CookUp pot
Black enamelled steel casserole suitable for solar cooking. The black color of the container maximizes the sun's rays for rapid cooking. Made with a ceramic lining to prevent food from sticking, the CookUp kettle makes cooking healthier and tastier. Its enamelled steel lid is particularly useful for preventing grease splashes during use.
Capacity: 2.5L – Weight: 0.8 kg / Package weight: 1 kg – Dimensions with lid: 33 (L) x 20 (W) x 12 (H) cm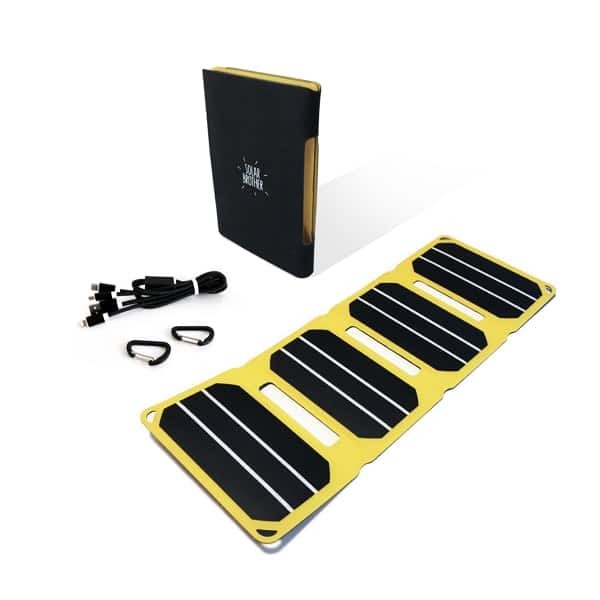 1 x SunMoove 6.5 Watt solar charger
– SUNPOWER TM CELLS
– ULTRA-COMPACT AND LIGHT 190gr
– CHARGE INDICATOR LED
The SunMoove 6.5 Watt solar charger is designed with high-efficiency "SunPower TM" cells (25 to 35% more powerful than conventional cells). With its 4 ultra-thin folding panels, the SunMoove 6.5 Watt charger is ultra-compact and lightweight, weighing just 190g! Ideal for hiking, it slips into a pocket and is always there when you need it to recharge the batteries of all your portable electronic devices: smartphones, cameras, sports cameras (…).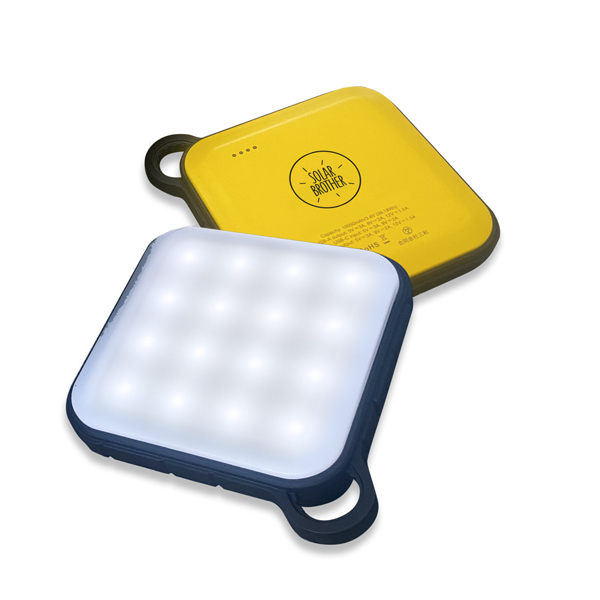 1 x SunSun lantern with battery
– WATERPROOF AND DUSTPROOF
– ENERGY RESERVE AND LIGHTING: USABLE ANYWHERE
– PORTABLE AND LIGHT 270gr
The SunSun lantern is both a 10,000mAh USB battery and a powerful LED lantern, compact, waterproof (IP67) and portable. With the SunSun, you can quickly recharge all your mobile devices wherever you are: camera, smartphone, stills camera, etc. The SunSun lantern is designed to accompany you on the most extreme journeys, thanks to its sturdiness and high energy reserve.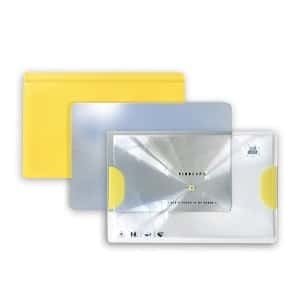 1 x Adventure Kit solar survival gear
– PYROGRAVER / SOLAR FIRE STARTER
– UNBREAKABLE SURVIVAL MIRROR
The adventure Kit condenses into a protective pouch:
– The Firecard, solar pyrographer (wood, leather) and solar fire starter for barbecues or campfires. Easy to use, it concentrates the sun's rays on a precise focal point for immediate lighting.
– An S.Reflect survival and indulgence mirror, flexible and unbreakable.
– International Morse code. Waterproof, flexible & ultra-thin, the adventure kit is ideal for your expeditions.
1 x SunWater 7L solar shower
• Compact when folded
– Easy to attach / Adjustable strap / Carrying strap
– Lightweight: 290g
The SunWater® solar shower is an essential accessory during your outdoor outings to ensure good hygiene. What's more, designed in TPU material, 100% suitable for food use, the SunWater® stores drinking water for a water autonomy of 7 liters. With a flexible and compact design, the SunWater fits easily into a bag and accompanies you during bivouacs, campsites or treks!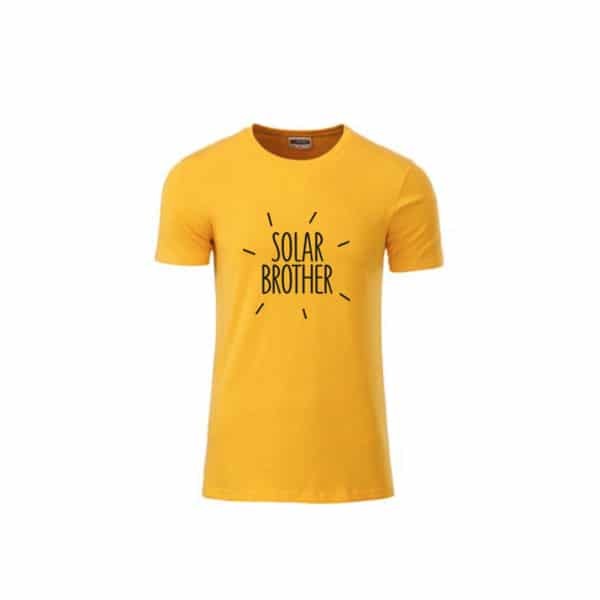 1 x Solar Brother or Solar Sister T-Shirt free!
Become a true Solar Brother ambassador with our 100% cotton solar T-shirt! It has a classic cut, with a scalloped round collar. Also available in Solar sister version!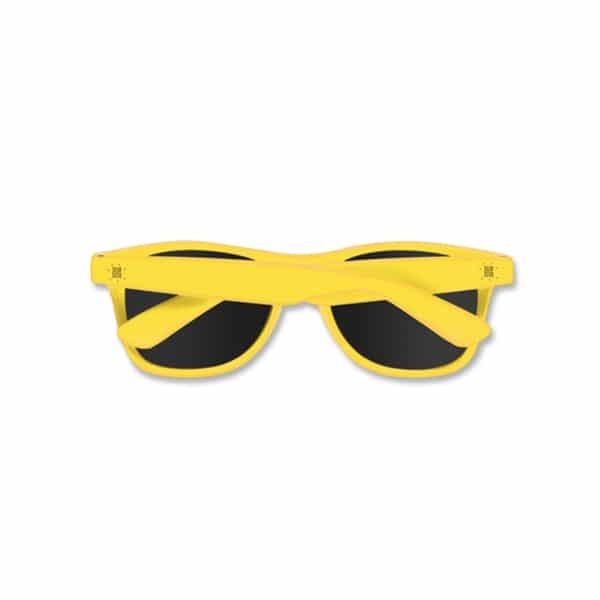 1 x Free pair of Solar Brother sunglasses!
For safe solar cooking, use Solar Brother sunglasses.