Solar recipe: Cake with lardons, zucchinis and Fourme d'Ambert cheese
Discover this original recipe for cake with lardons, zucchinis and Fourme d'Ambert cheese, tested and approved with the SunGlobe parabolic solar cooker . This recipe was created by our Solar Sister Gaelle! Gaelle has always been a mom with a passion for cooking and, more recently, for solar energy. She is always happy to share her trials and experiences on her Instagram page
Solliès Cheese
.
Recipe suggested by : Solliès Cheese –
Parabolic solar oven, SunGlobe
– Preparation time : 20 mn – Cooking time : 30 – 45 mn
Ingredients
250 grams flour
10cl oil or milk
4 eggs
1 sachet yeast
100 grams of Fourme d'Ambert cheese
100 grams smoked bacon
2 zucchinis
Preparing the cake with bacon, zucchinis and Fourme d'Ambert cheese
Mix flour, oil or milk, eggs and yeast until smooth.
Add the diced Fourme d'Ambert cheese, the lardons and the two grated zucchinis for added softness.
Pour into a suitable dish and place in the center of the dish, keeping an eye on the cooking time. Don't hesitate to return every 15 minutes to turn the pan, so that the heat is evenly distributed and the cake bakes evenly.
It's ready when the crust is golden brown, and the tip of the knife comes out dry when stuck in. Serve with a salad or ratatouille… sunny, of course!
Enjoy your meal!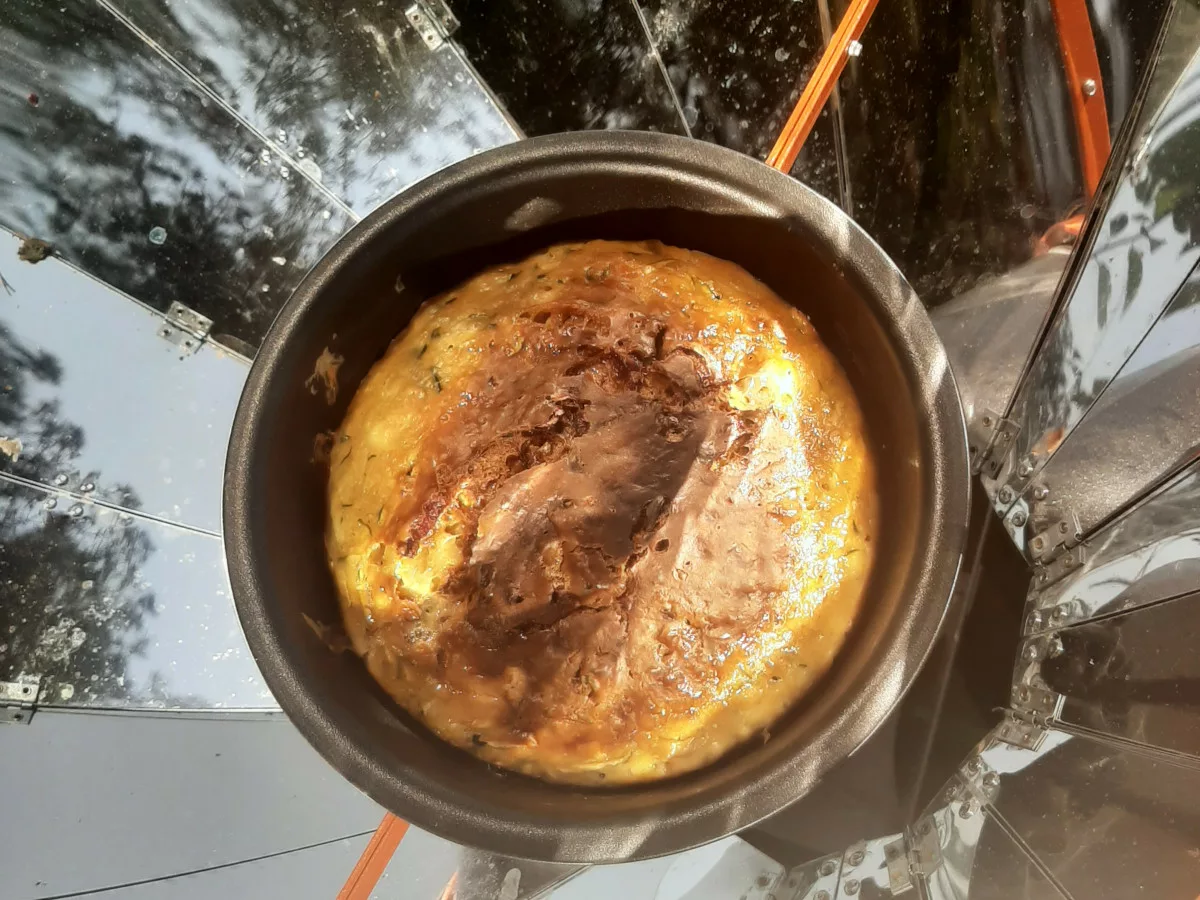 Share your solar recipes with the Solar Family!
Recipe made with a tubular solar oven or a panel solar oven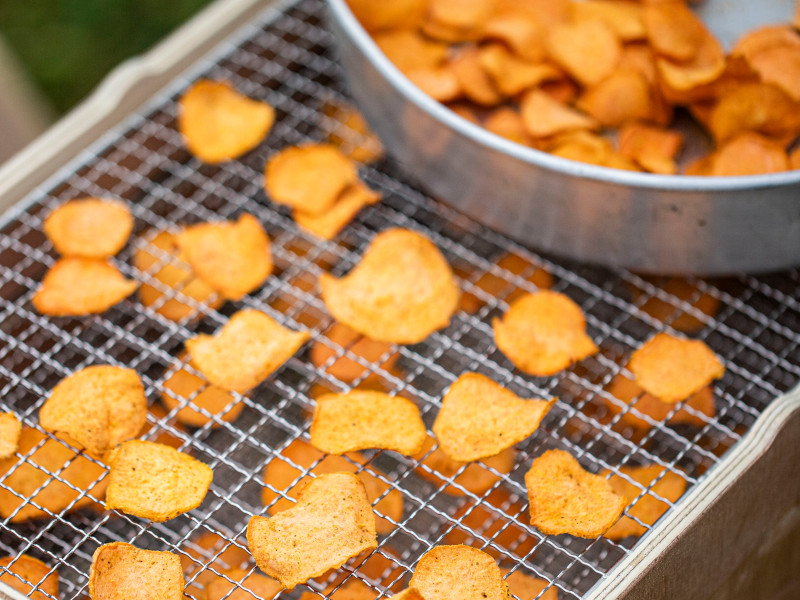 Sun recipe: Curried sweet potato chips Here's a recipe for curried sweet potato potato chips [...]