Solar recipe: Pizza with mushrooms
Enjoy this recipe for mushroom pizza with a crispy crust! This recipe was suggested by our Solar Sister Francine and was made using a
parabolic solar cooker
. Francine also shares her tips for making the best pizza with solar cooking.
Ingredients
1 round shortcrust pastry
1 can pizza tomato sauce
1 tin sliced button mushrooms
Provence herbs
grated Gruyère
salt, pepper
Recipe preparation
After rolling out the pastry with the parchment paper on the bottom of a pan or in a tart tin, spread the tomato sauce, mushrooms or other ingredients as desired.
Season with salt, pepper, herbes de Provence and grated Gruyère.
Cook for 30 mins on medium, turn the pan from 180°, then 30 mins on high. A real treat.
Advice
You can bake your pizza in a pan or pie dish.
Cover with a lid even if baking in a pie tin.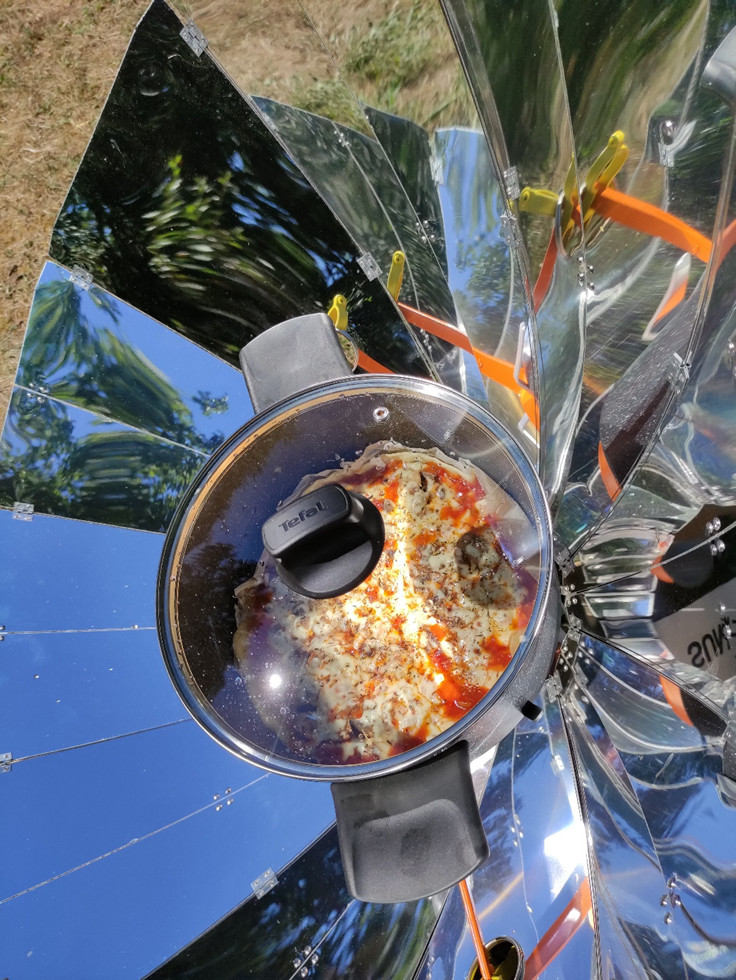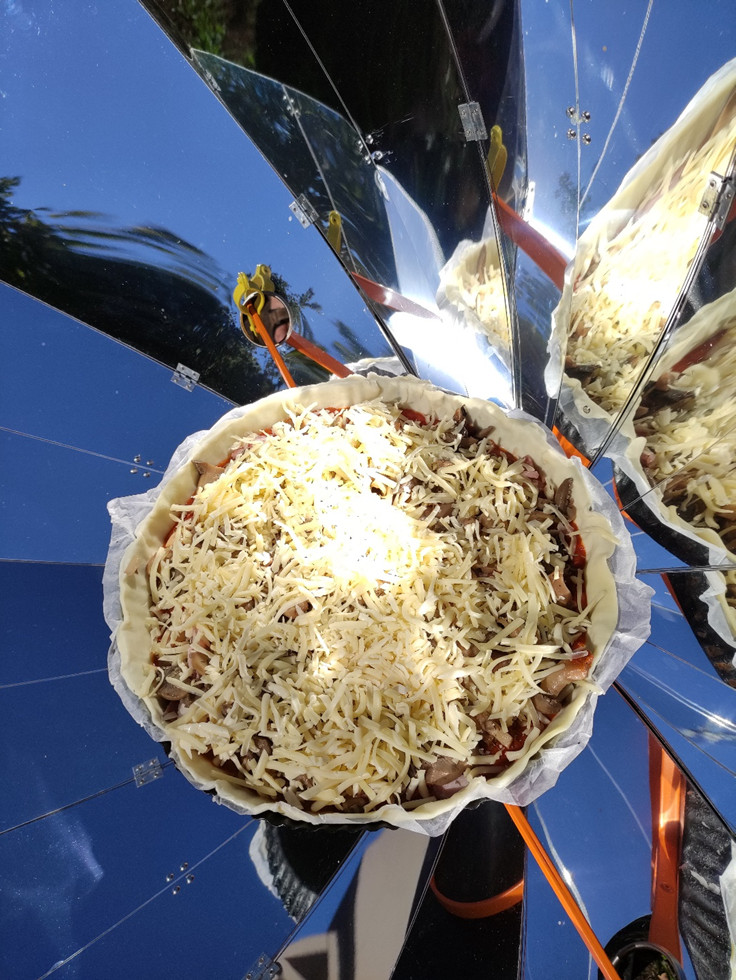 Share your solar recipes with the Solar Family!
Recipe made with a parabolic solar cooker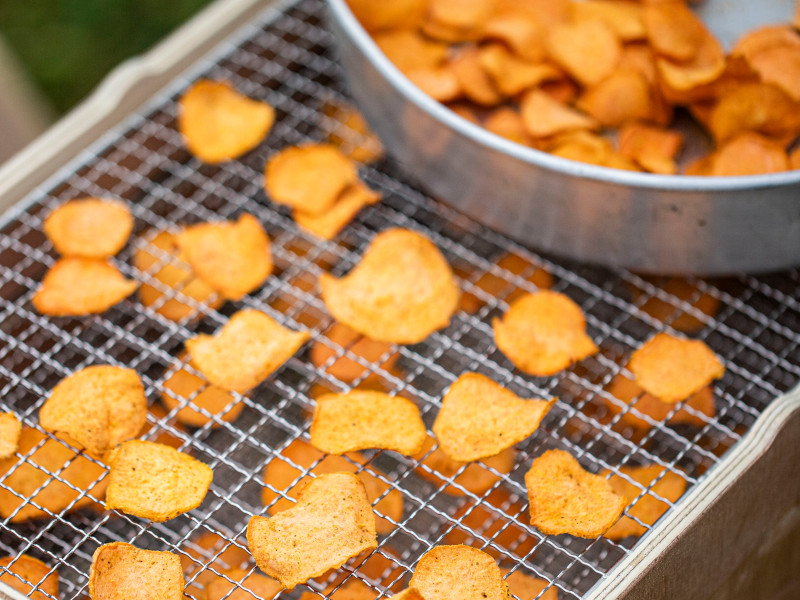 Sun recipe: Curried sweet potato chips Here's a recipe for curried sweet potato potato chips [...]