Solar recipe: Vegetable Tartiflette
Everyone loves tartiflette, but have you ever tried anything other than potatoes? For a change of pace, or to get the reluctant to love vegetables, this recipe is perfect! And without using fossil fuels, please, thanks to solar cooking.
solar cooking
!
Recipe suggested by : Gaelle – Solar cooker: panel solar oven, Sungood – Preparation time: 30 mn – Cooking time: 4h
Ingredients
Potatoes and/or seasonal vegetables, such as zucchinis, squash, parsnips, carrots, Jerusalem artichokes…
Two onions
125 grams smoked bacon
20cl crème fraîche + 10cl water
A nice little reblochon
Salt, pepper, nutmeg
Preparation of the Vegetable Tartiflette
Cut onions and vegetables into very thin slices (using a knife or mandolin, for example), so that they melt in the mouth.
Mix the vegetables with the cream, bacon and a little water. If you're using a water-logged vegetable like zucchini, don't add too much, as it will give off juice.
Season to taste with salt, pepper and freshly grated nutmeg, then pour into the pot.
Sungood
.
Place the two halves of the Reblochon cheese, cut lengthwise, on top to melt over the vegetables.
Cook in Sungood between 3h and 4h, or more if you can, as gentle cooking only makes slowly candied ingredients taste better. The more it's simmered, the better it is.
Enjoy your meal!
Share your solar recipes with the Solar Family!
Recipe made with a solar panel oven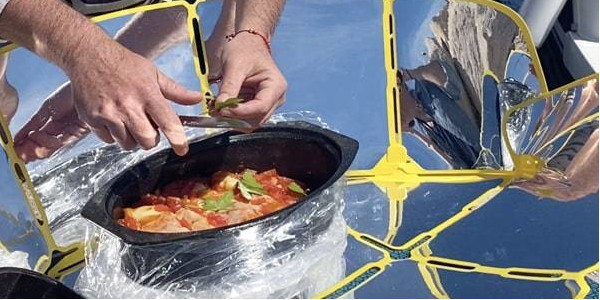 In this article you'll discover our top 3 recipes to try out with our Sungood [...]
Solar recipe: Marinated chicken in soy sauce Here's a recipe for marinated chicken in soy [...]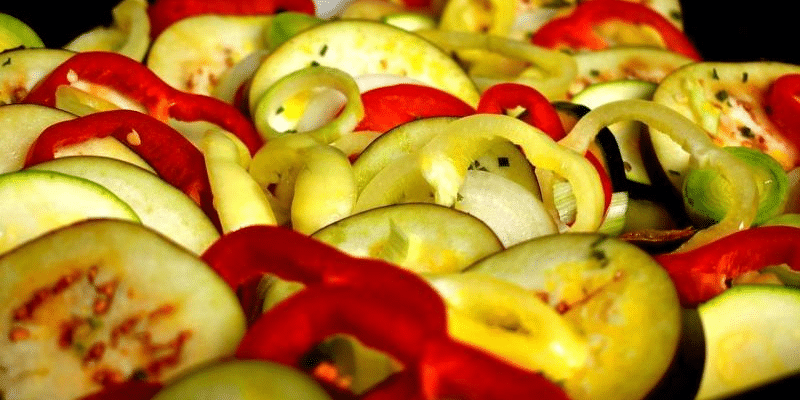 Sun recipe: Ratatouille Here's a ratatouille recipe to make with the Sungood solar cooker. The [...]