Sun recipe: Ratatouille
Here's a ratatouille recipe to make with the Sungood solar cooker. The flavor of the vegetables will be incomparable with gentle cooking and no water! Visit Sungood has the advantage of being an ultra-compact solar cooker that you can take everywhere easily thanks to its backpack.
Preparation time: 30 minutes – Cooking time : 1 hour 35 minutes
Ingredients (for 2-3 people)
750 g tomatoes
350 g zucchini
350 g eggplant
350 g peppers (red and/or green)
1 large onion
1 bunch basil
6 tablespoons olive oil
Salt and pepper
Recipe preparation
Preheat the closed pan for 20 minutes in the sun in the oven.
Wash the vegetables in cold water and place them in the pan, still damp.
Add salt, pepper and oil/butter only at the end of cooking.
Cook for 45 minutes in the sun for a firm texture, 1h15 minutes for a more melting texture.
Open your pot, it's ready!
Share your solar recipes with the Solar Family!
Recipe made with a solar panel oven
Solar recipe: Marinated chicken in soy sauce Here's a recipe for marinated chicken in soy [...]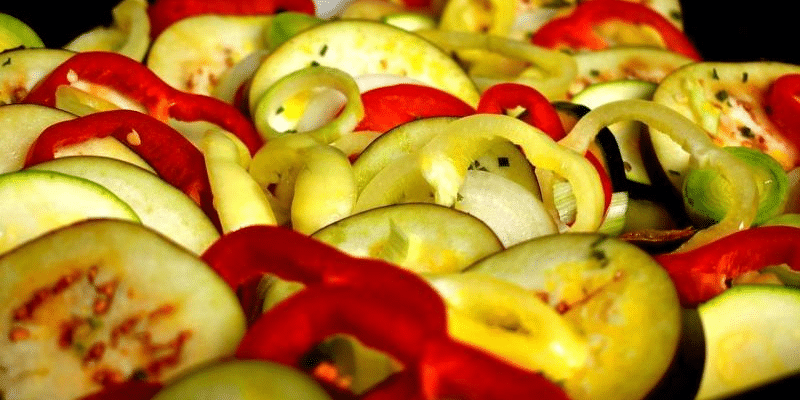 Sun recipe: Ratatouille Here's a ratatouille recipe to make with the Sungood solar cooker. The [...]
Solar Recipe – Chocolate Chip Muffins Can you bake cakes in a solar oven? Yes [...]