Solar Recipe – Baked Potatoes and Sweet Potatoes
Here's a recipe for baked potatoes and sweet potatoes made with a
parabolic solar cooker
. This recipe is rich in vitamins and fibre. Potatoes are rich in vitamin C, while sweet potatoes are rich in vitamin A and contain more fiber.
Solar oven: parabolic type
SunGlobe
– Preparation time : 30 minutes – Cooking time : 1 hour 10 minutes
Ingredients
Carrots
Potatoes
Sweet potatoes
Onions
Pancetta
Bouillon
Butter
4-step recipe preparation
Cut vegetables and pancetta into the thinnest possible slices for quick cooking.
Arrange the sliced vegetables in the pot, then add the slices of pancetta.
Pour the stock directly into the pot and add 3/4 pieces of butter.
Cook for 1 hour and 10 minutes before enjoying your sun-drenched dish!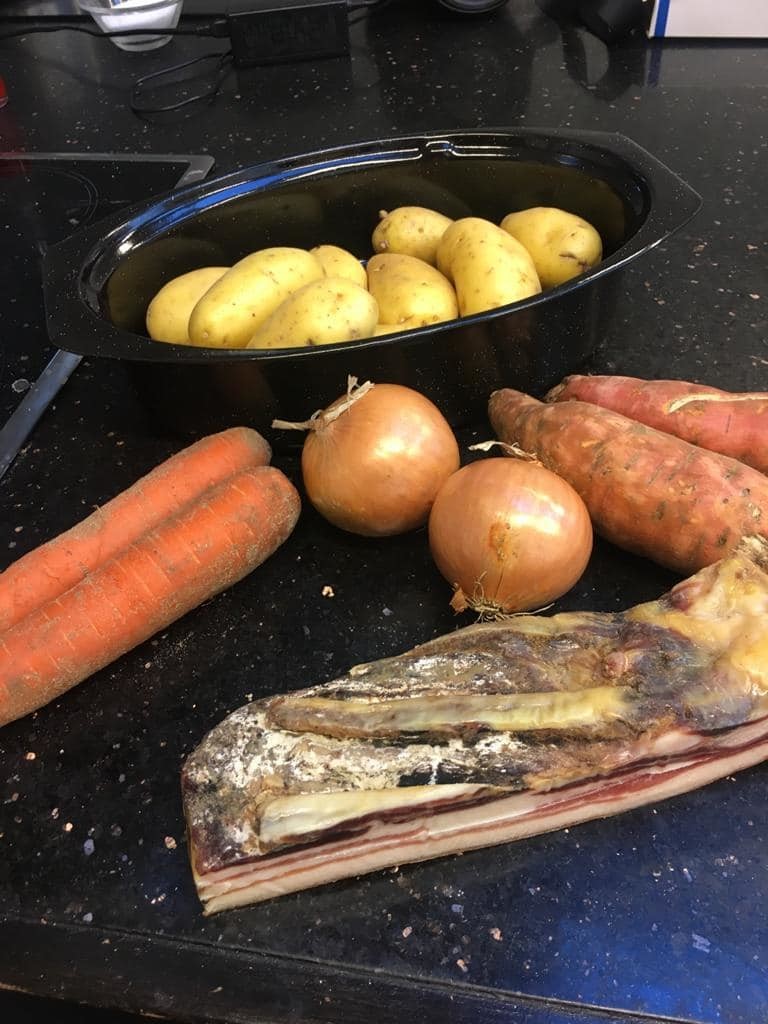 Ingredients
Carrots, potatoes, sweet potato, onions, pancetta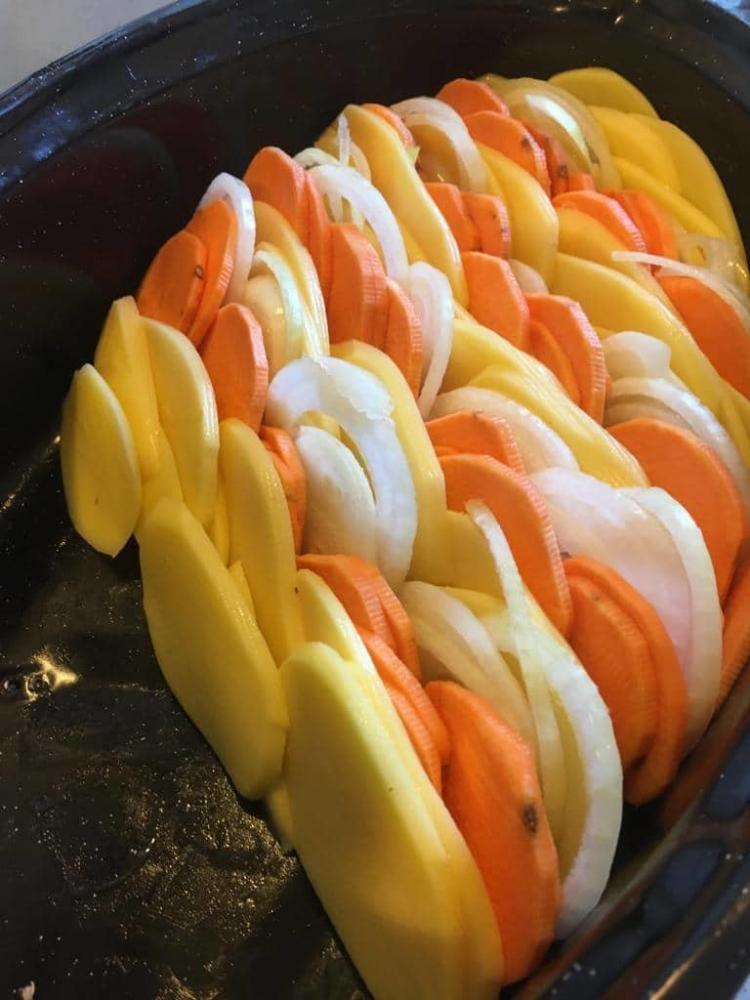 Shaping
Arrange your cut food in the pot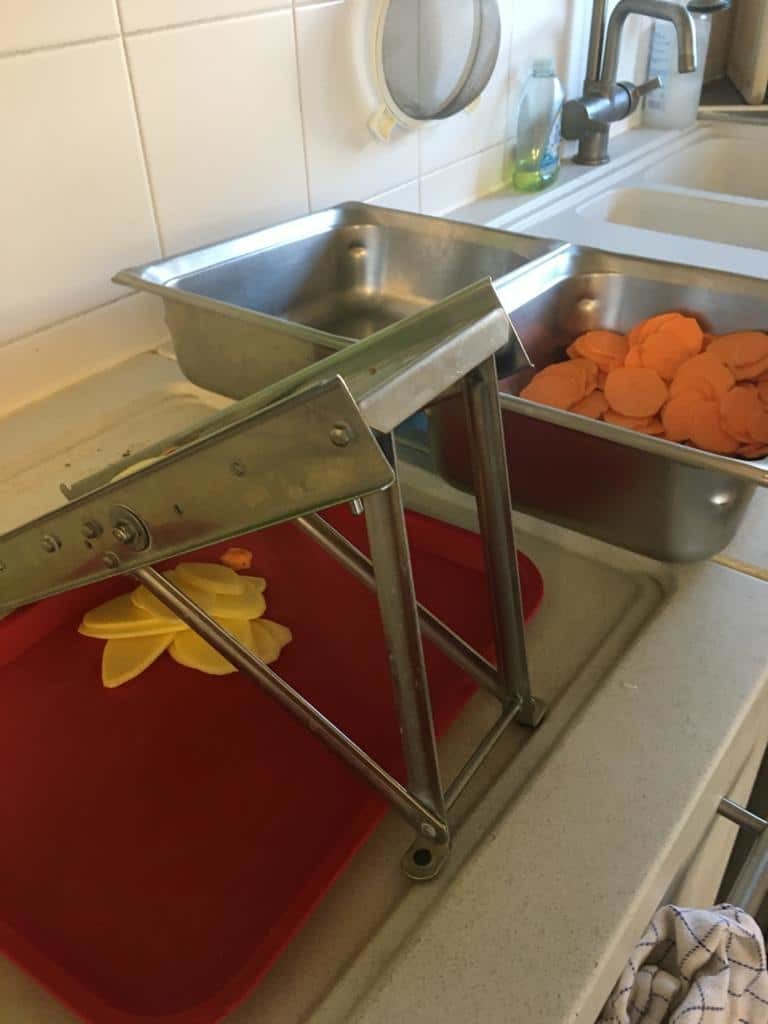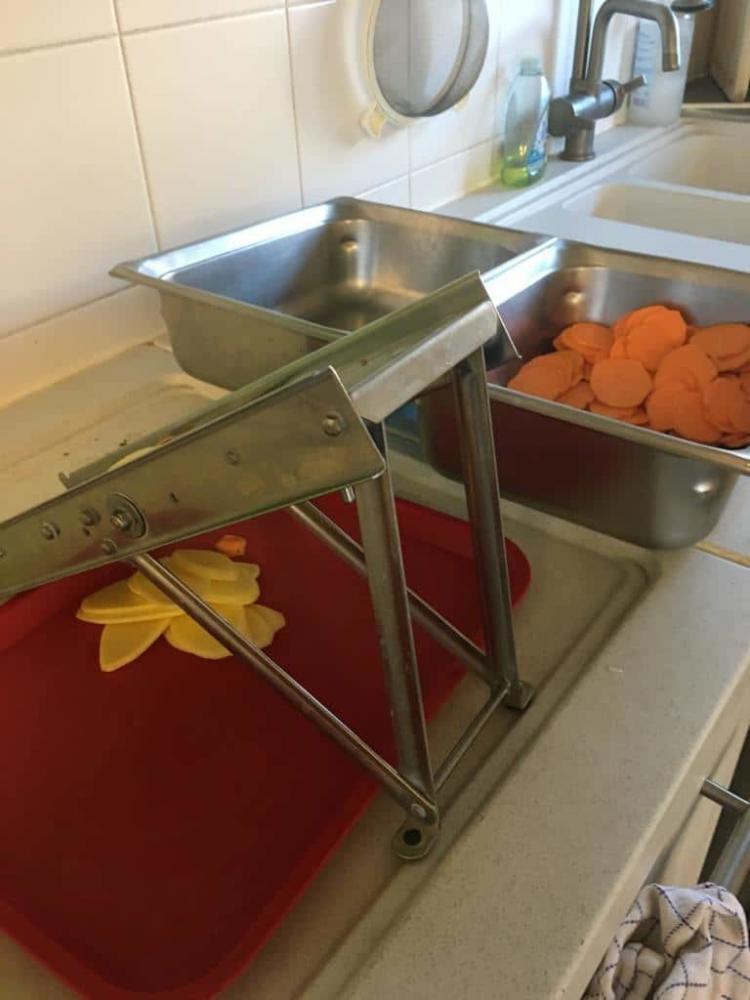 Preparation
Chop vegetables as finely as possible.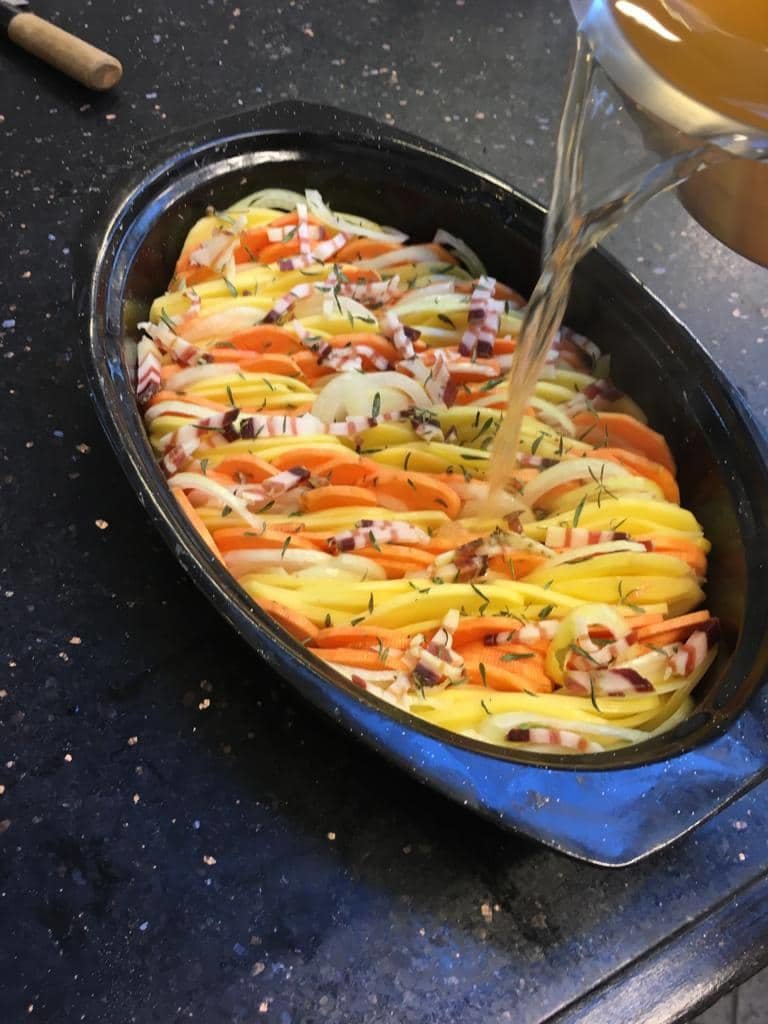 Bouillon
Pour the bouillon directly into the pot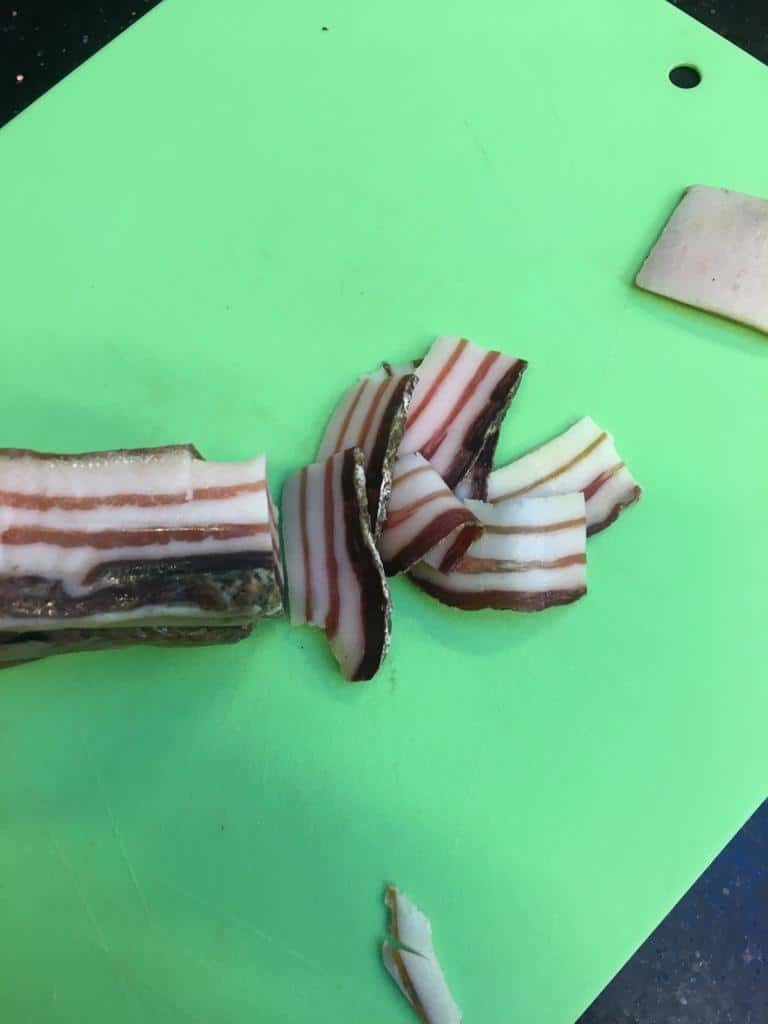 Pancetta
Cut pancetta into thin slices for quick cooking.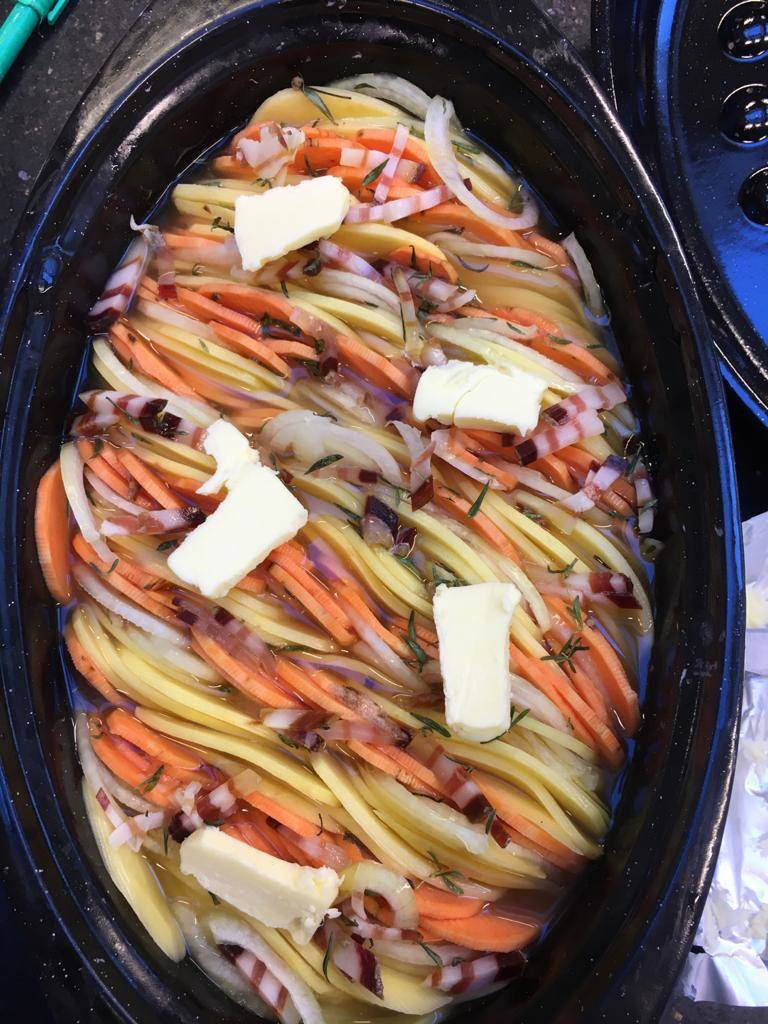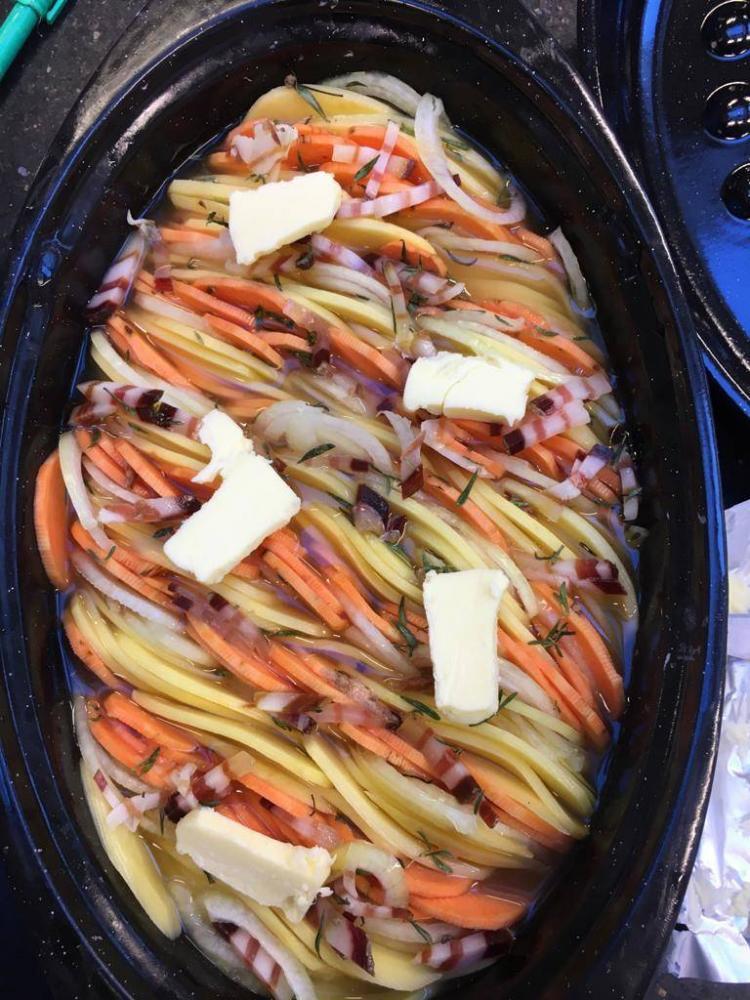 Butter
Add 3/4 pieces of butter, hmm that sounds good…!
Share your solar recipes with the Solar Family!
Recipe made with a parabolic solar cooker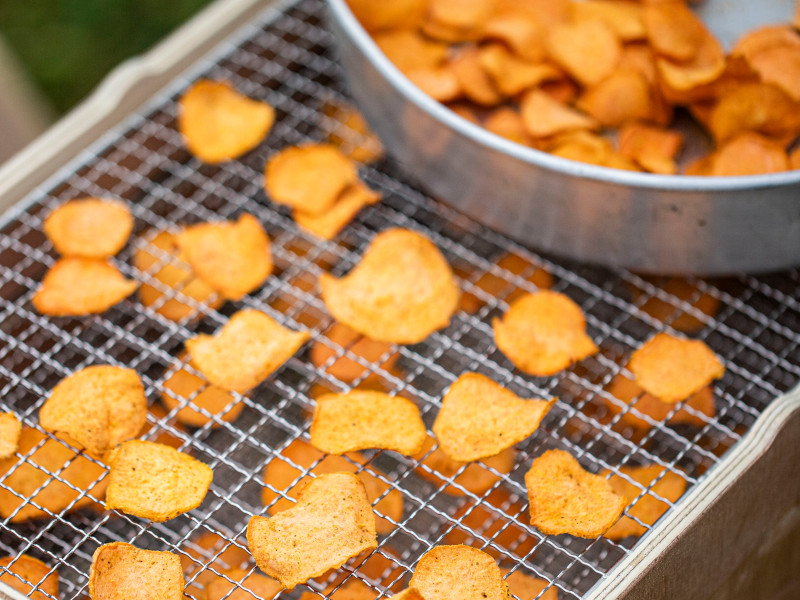 Sun recipe: Curried sweet potato chips Here's a recipe for curried sweet potato potato chips [...]