Sun Recipe – Candied Tomatoes
Here's a recipe for tomato confit to accompany meat, pasta and mixed salads with the solar box oven Suntaste 200. We warmly thank our Solar Sister Pascale Lipira for sharing this sunny culinary experience with us.
Recipe suggested by : Pascale Lipira – Solar oven : SunTaste 200 box type – Preparation time : 20 minutes – Drying time : 10 hours
Candied tomatoes
After the rain and mildew on the tomatoes, the sun is back!
It's time to take advantage of the tomatoes I've been able to save to get a tan in the sun.
Ingredients
Tomatoes
Olive oil
Provence herbs
Fleur de sel
Garlic
3-step recipe preparation
1. Place the chopped tomatoes in a dish with a little olive oil. Brush the tomatoes with olive oil, herbes de Provence, fleur de sel and garlic to taste.
2. Leave in the solar oven (at around 100° or 120°) for around ten hours, depending on the degree of drying required. If you want dried tomatoes, simply increase the time.
3. After cooking, arrange the tomatoes on a tray with a sheet of parchment paper, well separated from each other for freezing and then bag them.
Enjoy it whenever you like!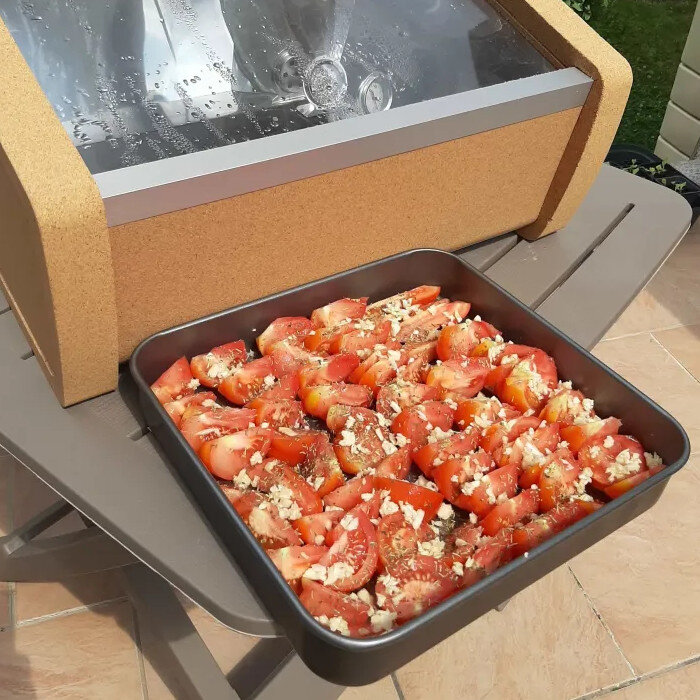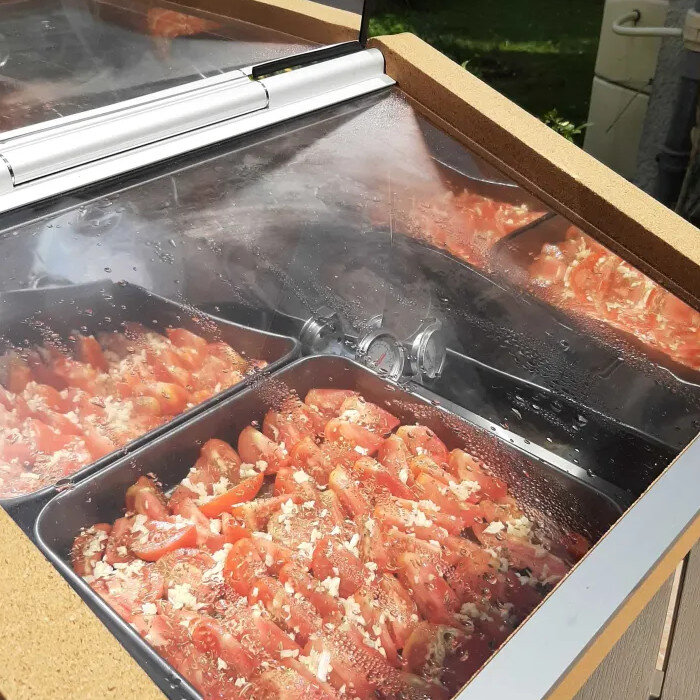 Share your solar recipes with the Solar Family!
Recipe made with a box-type solar cooker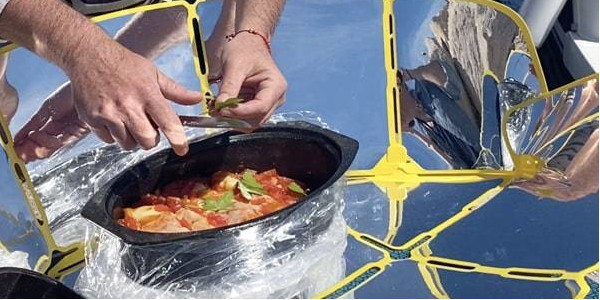 In this article you'll discover our top 3 recipes to try out with our Sungood [...]
Solar recipe: Marinated chicken in soy sauce Here's a recipe for marinated chicken in soy [...]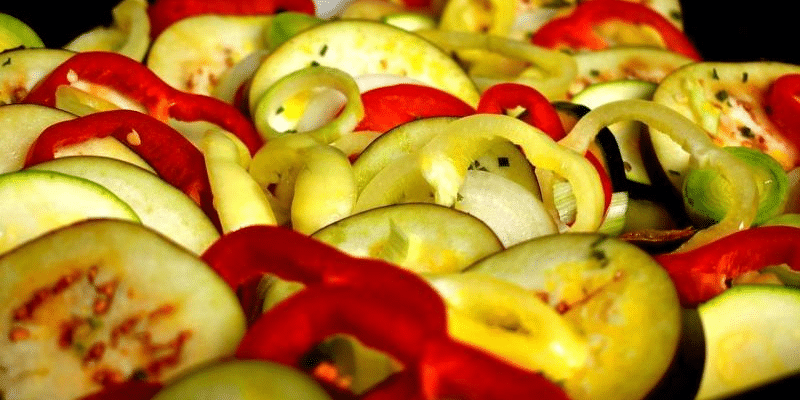 Sun recipe: Ratatouille Here's a ratatouille recipe to make with the Sungood solar cooker. The [...]