Solar recipe: salted cake with cherry tomatoes, olives and goat's cheese
Salted cake with cherry tomatoes, olives and goat's cheese is a summer recipe to bake when the sun is beating down in a tin solar oven. Well-designed and with high outside temperatures, it can reach 130°C, which is perfect for cooking melt-in-the-mouth doughs like those in this savoury cake. In reality, it's a cake batter, but since the container is a cake tin, I called it that. In this type of oven, baking in a cake tin would take too long, so it's best to use large, flat containers to facilitate baking. Enjoy it warm or cold, with a green salad and a glass of chilled rosé, you'll love it.
Recipe suggested by : Linda Louis – Solar oven : box type, SunTaste – Preparation time : 20 mn – Cooking time : 1h30mn
Ingredients for 8 people
3 eggs
200 g wheat or rice flour
200 ml cottage cheese or silky tofu
1 sachet baking powder
1 c. tsp salt
Ground pepper
Olive oil
150 g pitted green olives
150 g goat's cheese, cut into small cubes
350 g washed and dried cherry tomatoes
1 c. to s. oregano
Preparation of the salted cake with cherry tomatoes, olives and goat's cheese
Break the eggs into a bowl. Whisk them briskly with the flour, cottage cheese, salt and pepper.
pepper.
Add the olives and goat's cheese and mix well.
Line the bottom of a black square baking tin with baking parchment or oil. Pour the dough in, smooth the surface and add the cherry tomatoes. Sprinkle with oregano.
Bake for 1h30 in a tin solar oven. Check for doneness with the tip of a knife, which should come out dry. Oil the surface with a brush to add a little shine.
Enjoy your meal!
Cooking without gas or electricity
This recipe is taken from the book " Cooking without gas or electricity " by Linda Louis: from wood stove at solar oven from wood-burning stoves to solar cookers, from fireplaces to campfires, the rocket stove wood-burning oven solar dehydrator dehydrator, smoker, barbecue Norwegian pot …Explore alternative cooking techniques without gas or electricity, for economical and ecological recipes. Linda Louis is the author of several landmark books on organic, local and wild cuisine. She also explores the themes of food self-sufficiency in the wild and zero waste. She is a regular contributor to the culinary, gardening and ecological press, and has been blogging since 2006, Cuisine Campagne (www.cuisine-campagne.com), a portfolio (www.linda-louis.com) and an Instagram account (lindalouisberry) in which she advocates authentic, generous cuisine that's close to nature and know-how.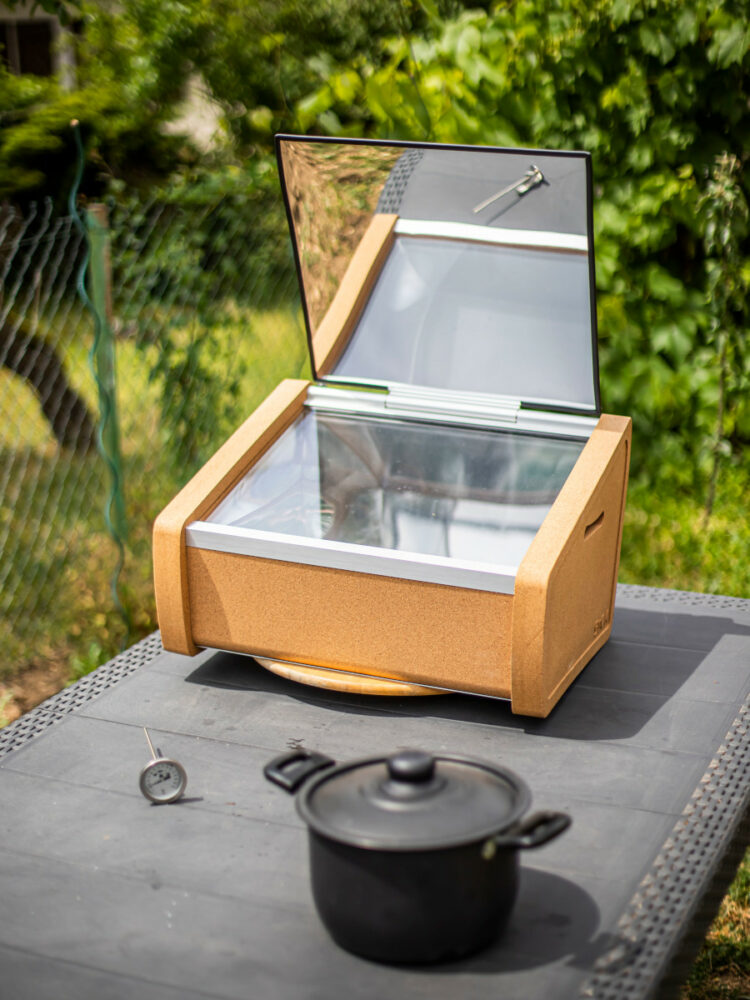 Share your solar recipes with the Solar Family!
Recipe made with a solar box oven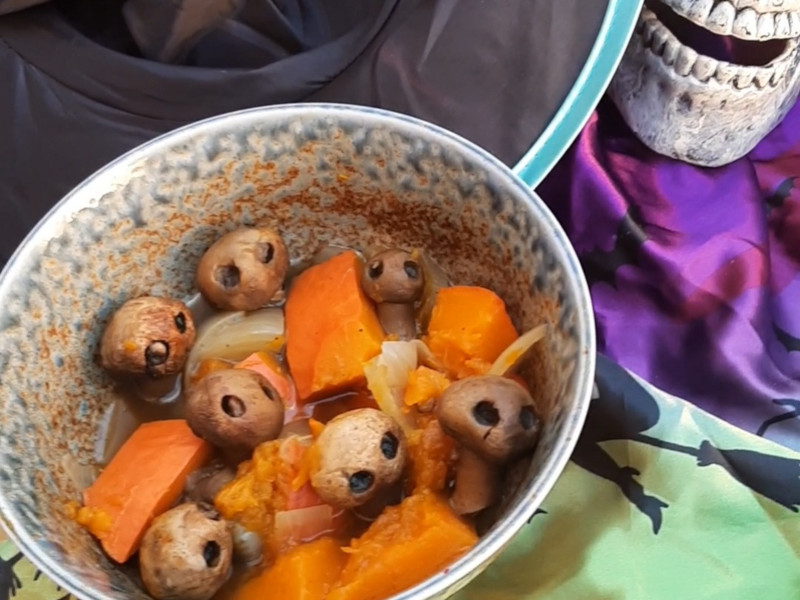 Solar recipe: Witch's stew (Halloween special) Discover this recipe for witch's stew (Halloween special) tested [...]