Solar recipe: stuffed zucchini roulades
Here's a delicious recipe for stuffed zucchini roulades, made in sunny Norway by our Solar Sister Francine using a parabolic solar cooker. Francine also shares her tips and tricks for successful solar cooking.
Recipe suggested by : Francine – Solar oven: parabolic type, SunGlobe – Preparation time: 30 mn – Cooking time: 1 h 15
Ingredients for 2 people
3 medium-sized potatoes
1 onion
1 medium zucchini
Grated Gruyère cheese
3 slices of ham, cut lengthwise into 4 pieces
1 tablespoon olive oil
Salt and pepper
12 toothpicks
Preparation of the stuffed zucchini roulades recipe
Using a mandolin, cut the zucchinis into thin strips, along with the potatoes and onion.
On each zucchini slice, place 1/4 slice of ham, followed by a few onions and potato slices. Season with salt and pepper. Finish with grated Gruyère.
Roll up and secure with a toothpick.
Place in the pan and cook for 1h15 with 1 tablespoon olive oil.
Enjoy with rice previously cooked in a solar oven.
Enjoy your meal!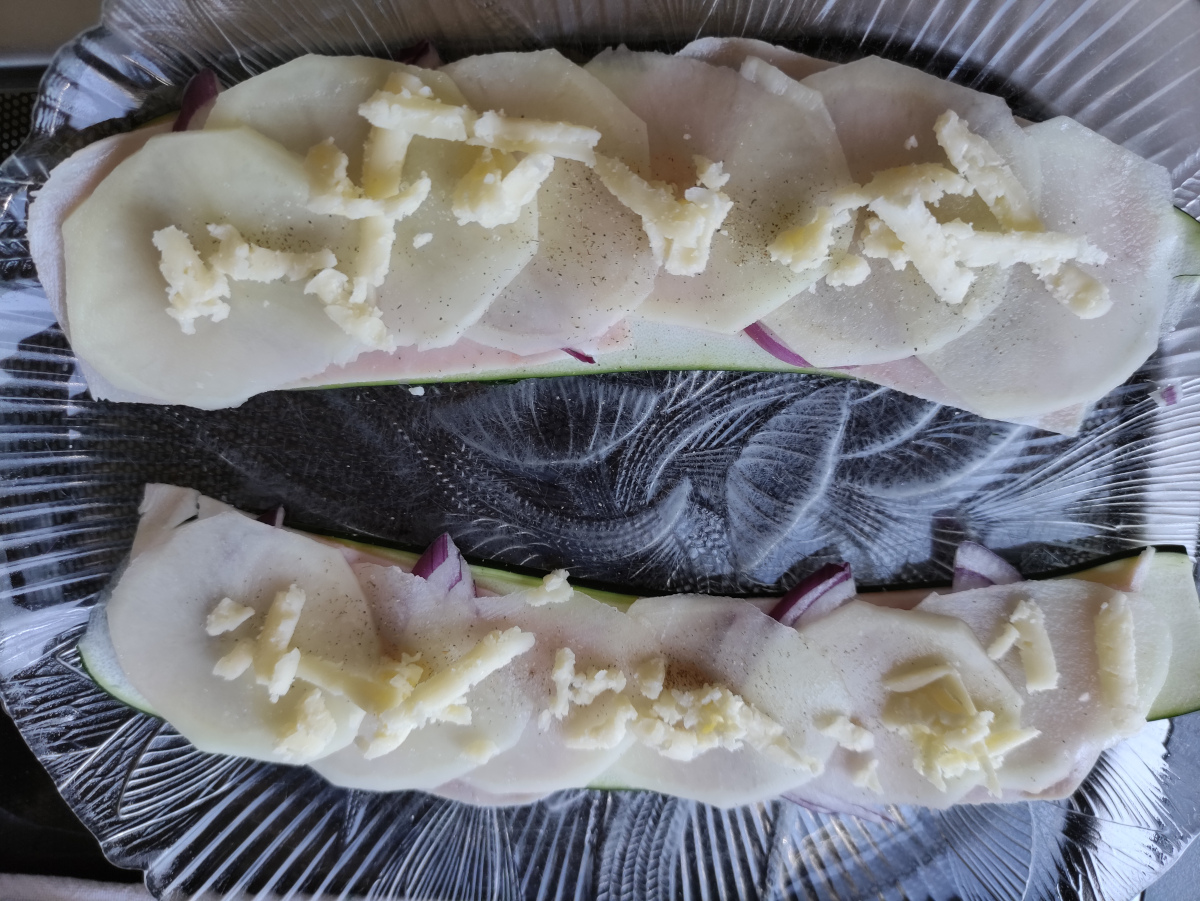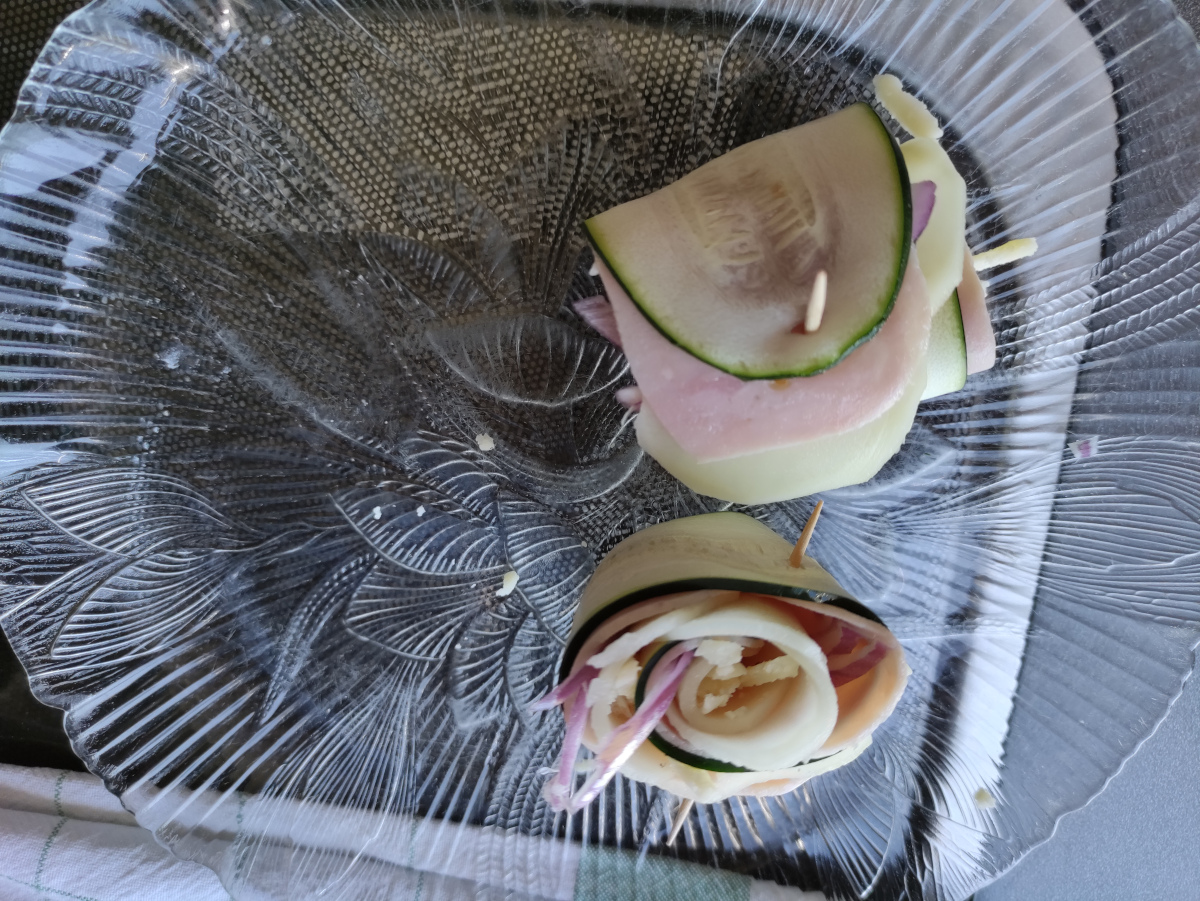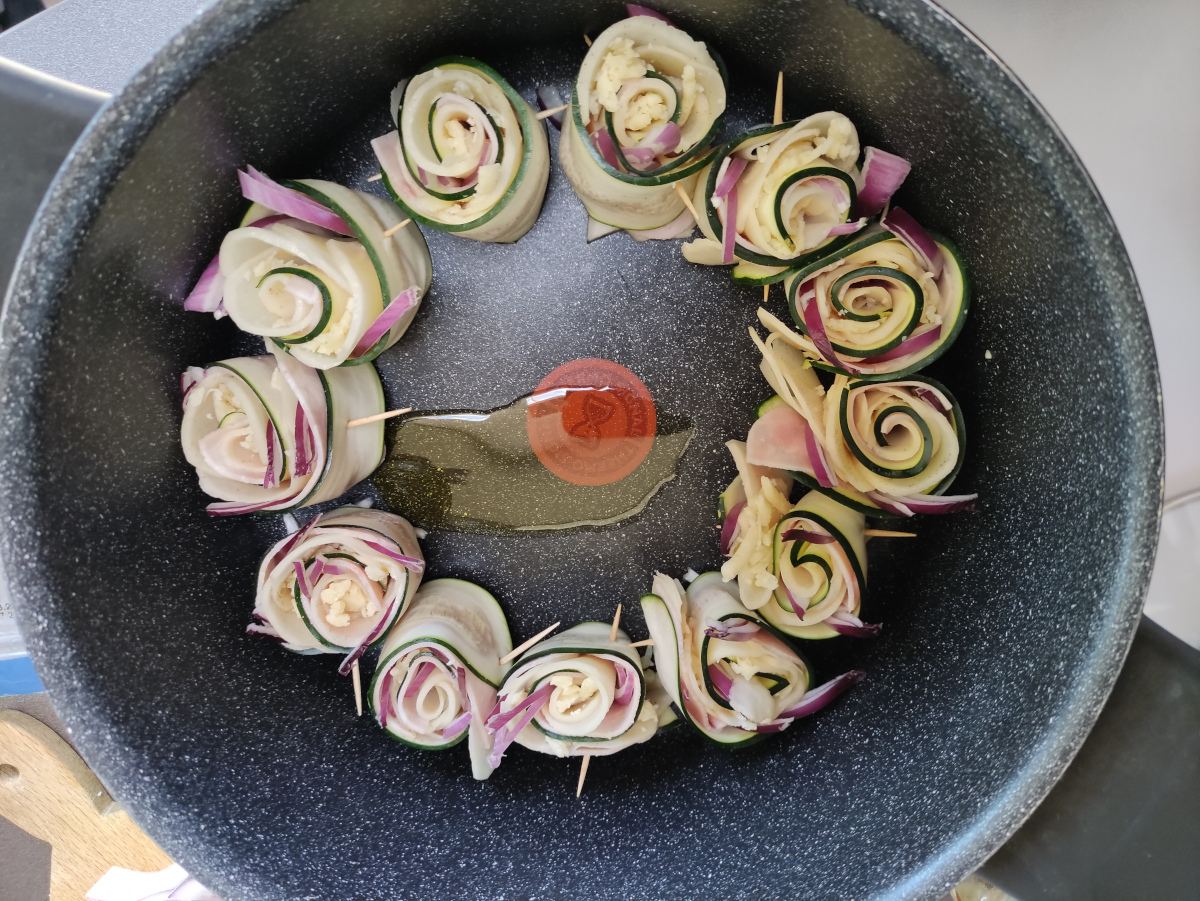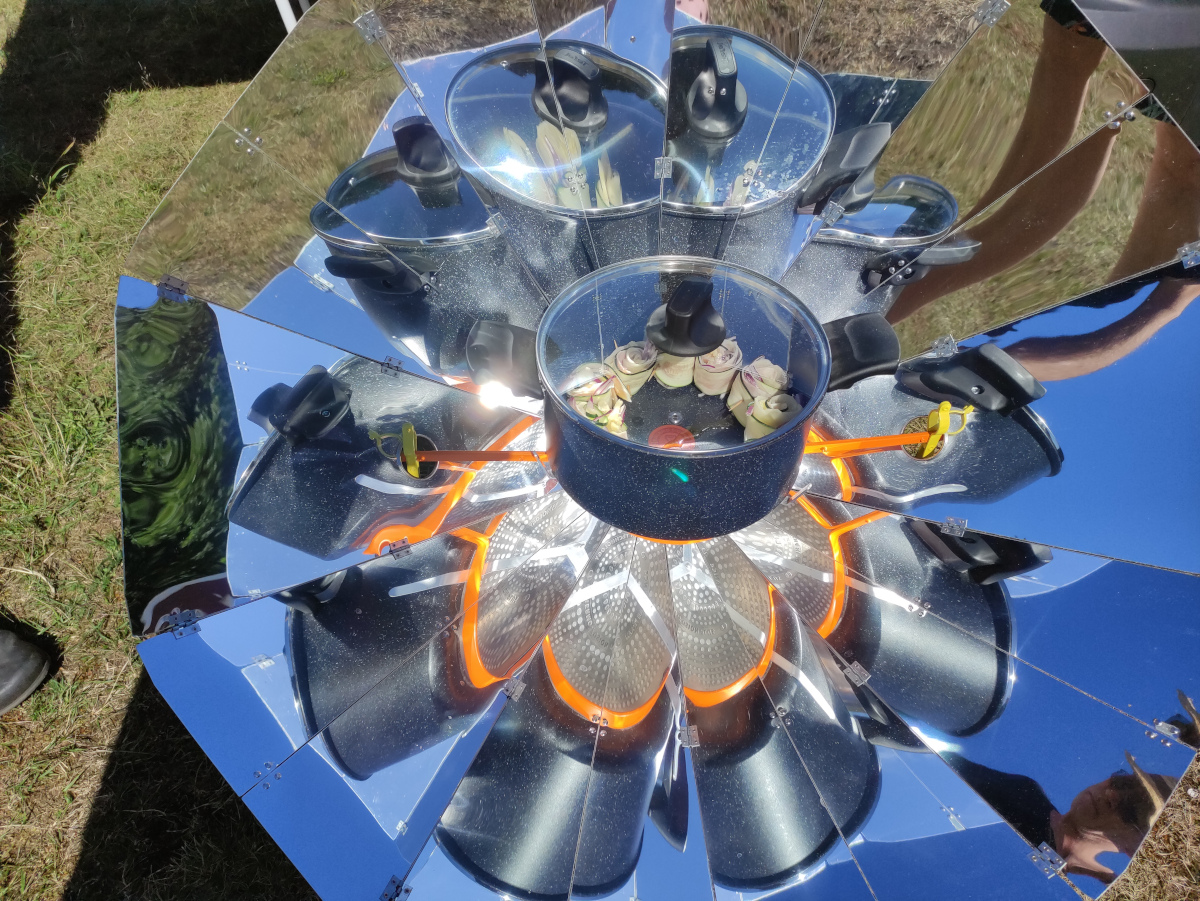 Share your solar recipes with the Solar Family!
Recipe made with a parabolic solar cooker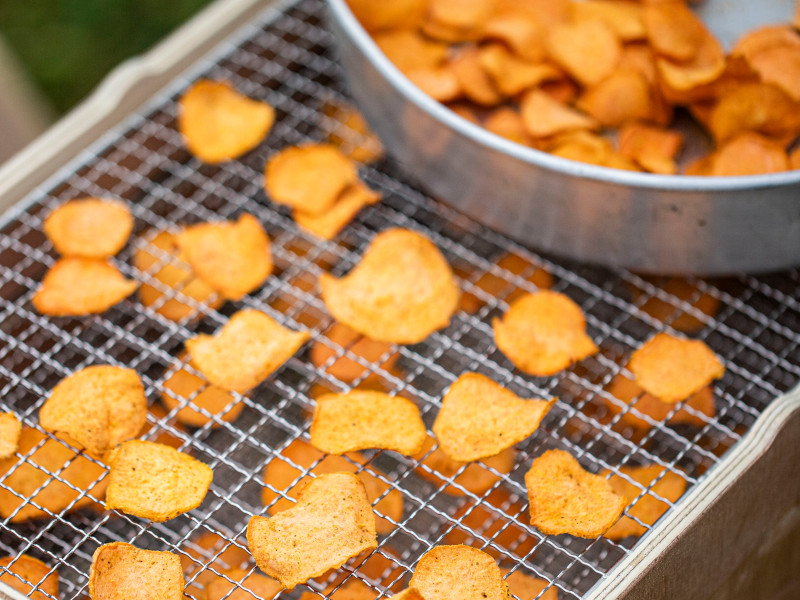 Sun recipe: Curried sweet potato chips Here's a recipe for curried sweet potato potato chips [...]