Solar LED lamps: a practical, environmentally-friendly solution!
Easy to use, energy self-sufficient and environmentally friendly, LED solar lights have it all.
What are the advantages of solar lamps?
The main advantage of solar-powered lamps is their autonomy: they are recharged by solar energy, which is available everywhere, so they can be used wherever you are, whether at home or on a trip to the other side of the world. The other advantage of solar lamps is that they can be mobile or stationary, which multiplies the possibilities of use: once charged, you can use your solar lamps wherever you like, indoors or outdoors, while hiking or sitting in a camper van or bungalow. Last but not least, using solar-powered rechargeable lamps means using clean, renewable energy that emits no CO2 or pollution.
How does a solar lamp work?
The operating principle of a solar lamp is very simple: a solar panel captures the sun's energy during the day, instantly transforms it into electricity and stores it in a small battery, which is used to switch on the LED light as soon as it's needed. Just remember to choose a high-quality, long-lasting product with replaceable batteries to last even longer.
What are the most popular uses for solar lamps?
Solar lamps have many uses:
– Hiking: solar lighting is the ideal solution when you're out hiking for several days and need to be self-sufficient in energy. You can recharge your solar lamp using the solar panel attached to your backpack during the day, and use it every evening for as long as you need it.
– Travelling in a van or camper van: you can install solar lamps permanently in specific areas of your recreational vehicle, such as the kitchen or dining area, and use others on the move, placing them where you need them momentarily or moving around outside. That's the advantage of stand-alone solar lamps, which can be recharged simultaneously from a single solar panel!
– Huts or yurts in the wilderness: here too, the need for autonomy makes solar lighting essential. Solar-powered lamps are the easiest to install and the most flexible to use, either as fixed or portable solar lighting. What's more, they're easy to remove at the end of your stay if you want to take them home.
– Pathway lighting: LED solar bollards are complementary products to solar-powered lamps, providing efficient pathway lighting through automatic twilight switching. Easy to install, solar-powered bollards are independent of the electricity grid, providing self-sufficient outdoor solar lighting all year round, ensuring comfort and safety when out and about.
How to choose quality solar lamps?
There are several very important points that characterize quality solar lamps:
– Powerful light, thanks to the use of high-performance LEDs, offering a wide range of light intensities.
– A solar panel and a battery with sufficient capacity to provide autonomous lighting in all circumstances.
– High-quality design and manufacturing, including regulated electronics and shock- and weather-resistant materials.
– Finally, the country of manufacture is a significant indicator of product quality: a product made in France or Europe will generally be of better quality than an imported product.
In conclusion, solar LED lamps are an excellent solution when you need autonomous lighting, fixed or mobile, while choosing quality solar lamps.
SOLTYS, French solar lighting manufacturer
Website :
www.soltys.fr

These products may be of interest to you
You may also be interested in these articles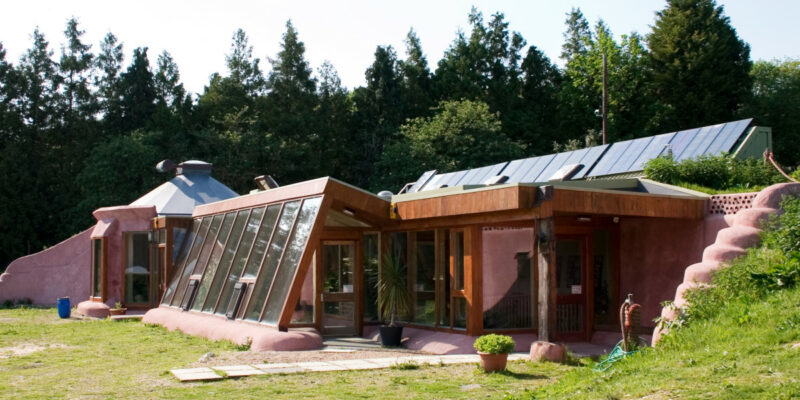 What is a stand-alone home? Self-sufficient homes supply their own water and electricity, have an [...]