Solar recipe – Marble cake
Treat yourself to this delicious marble cake recipe that's sure to delight any sweet tooth! This recipe was suggested by our Solar Sister Francine and was made using a
parabolic solar cooker
. Francine also shares her tips for the best solar cooking recipes.
Recipe suggested by : Francine – Solar oven:

parabolic type, SunGlobe

– Preparation time: 20 minutes – Cooking time: 1 hour 20 minutes
Ingredients
4 eggs
1 cup (17cl) caster sugar
3 x 17cl cups flour
1 packet baking powder
1 cup sunflower oil
1 goblet white wine
1 lemon zest
1/2 cup Van Houten-type chocolate powder)
Preparing the marble cake recipe
Mix the ingredients together except for the chocolate powder.
Take a cup of this dough and stir in the chocolate powder. Blend.
In a deep saucepan, alternate a layer of dough without chocolate, then one with chocolate.
Place in the sun over medium-high heat for 40 minutes, then turn the pan from 190°.
Leave for a further 40 minutes, then prick the dough with a round-tipped knife to check for doneness.
Board
If the dough sticks to the knife, cook longer.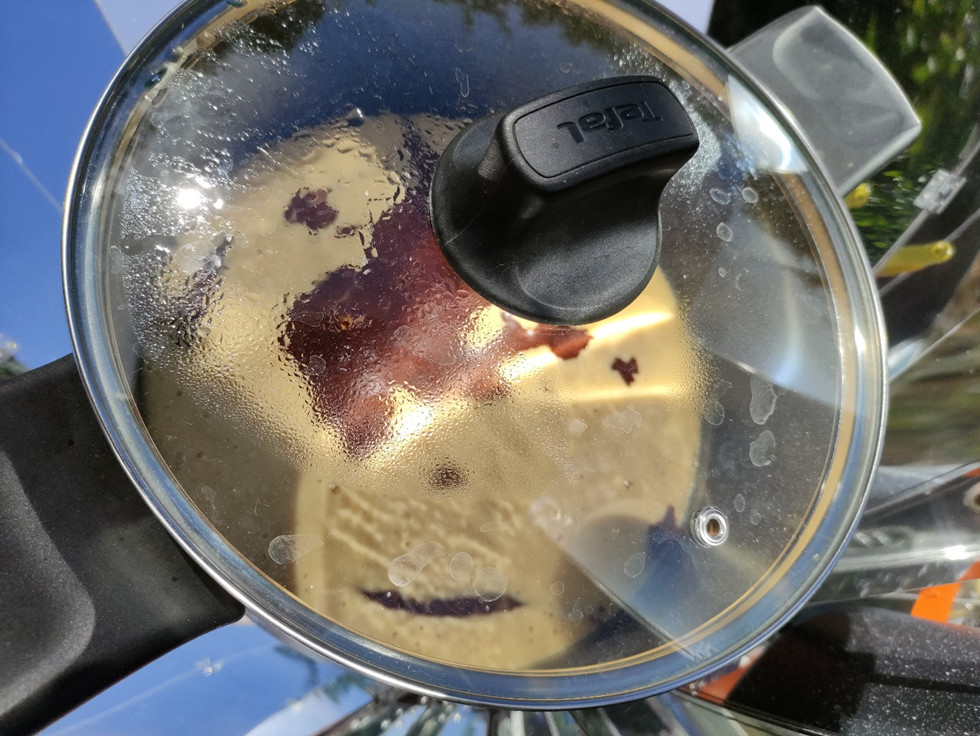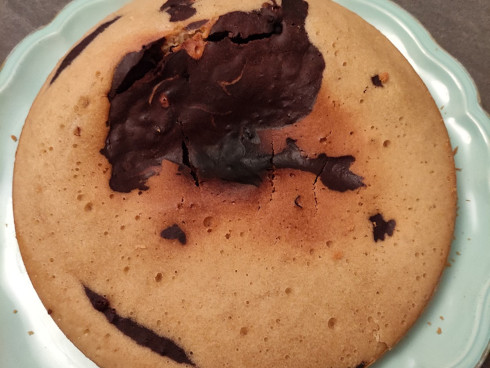 Share your solar recipes with the Solar Family!
Recipe made with a parabolic solar cooker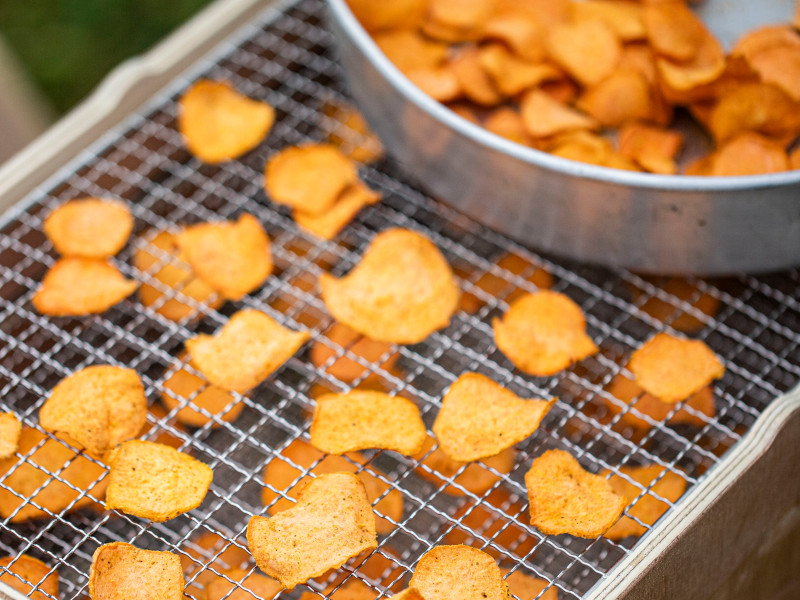 Sun recipe: Curried sweet potato chips Here's a recipe for curried sweet potato potato chips [...]