Sun recipe: Roast salmon with fennel
Our Solar Sister Gaelle presents the first recipes from the new Sungood 360 multi-cooker solar oven! Here's a delicious recipe for Roast Salmon with Fennel, tested and approved with the Suntube solar cooking tube. As a mother with a lifelong passion for cooking and a recent passion for solar energy, Gaelle is always delighted to share her trials and experiments on her Solliès Cheese Instagram page.
Recipe suggested by : Solliès Cheese – Tubular solar oven, SunGood 360 – Preparation time: 20 min – Cooking time: 1-2 hours
Ingredients
Half a fennel bulb
A lemon
Three narrow salmon steaks
Olive oil
Salt, pepper, thyme, rosemary
Preparation of roasted salmon with fennel
Thinly slice the fennel, then line the bottom of the Sungood 360 tube with these thin slices.
Place the salmon steaks on the bed of fennel.
Season with lemon slices, salt, pepper and olive oil.
Garnish with fennel florets, thyme and rosemary.
Bake for an hour or two, depending on weather conditions.
Serve with rice and a squeeze of freshly squeezed lemon.
Share your solar recipes with the Solar Family!
Recipe made with a tubular solar cooker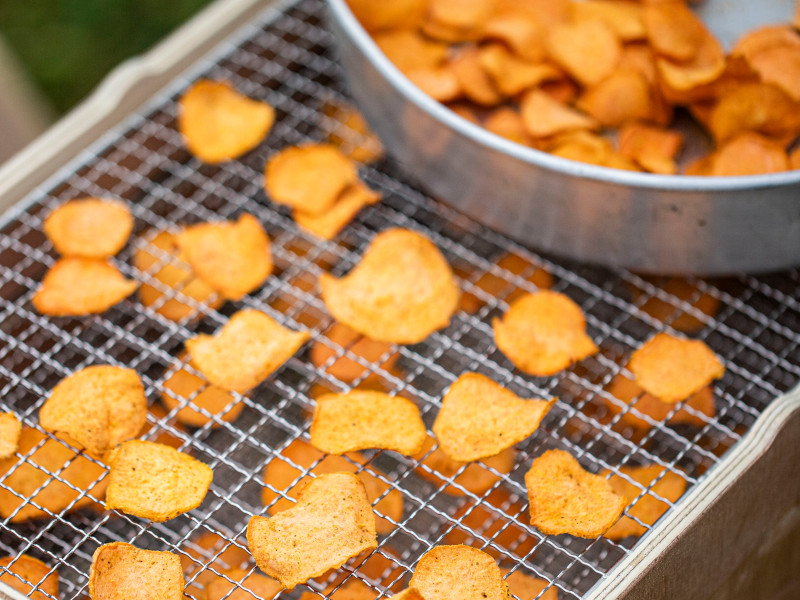 Sun recipe: Curried sweet potato chips Here's a recipe for curried sweet potato potato chips [...]