Sun recipe: Apple pie
Here's a delicious apple pie recipe to make with your
parabolic solar oven
! This recipe was suggested by our Solar Sister Francine. Francine shares her tips and tricks for successful solar cooking.
Ingredients
1 round shortcrust or puff pastry
4 apples
Recipe preparation
Roll out the pastry with the parchment paper in the 28cm-diameter tart tin.
Garnish with apple slices. Cover with another pie tin of the same size or with a transparent lid.
After 30 minutes of baking, turn the mould from 180° and put it back into the medium to high oven for a further 30 minutes.
Advice
If you're using a glass lid, it's a good idea to place a light-colored cotton cloth halfway through to prevent the tart from darkening.
I tried making an apple pie in a deep pan. The result needs to be improved.
I added a few blackberries, but this wasn't a good idea as the dark-colored fruit cooks much faster than the others, so there's a risk of burning before the apples finish cooking. This experience helped me to improve subsequent cookings.
Share your solar recipes with the Solar Family!
Recipe made with a parabolic solar cooker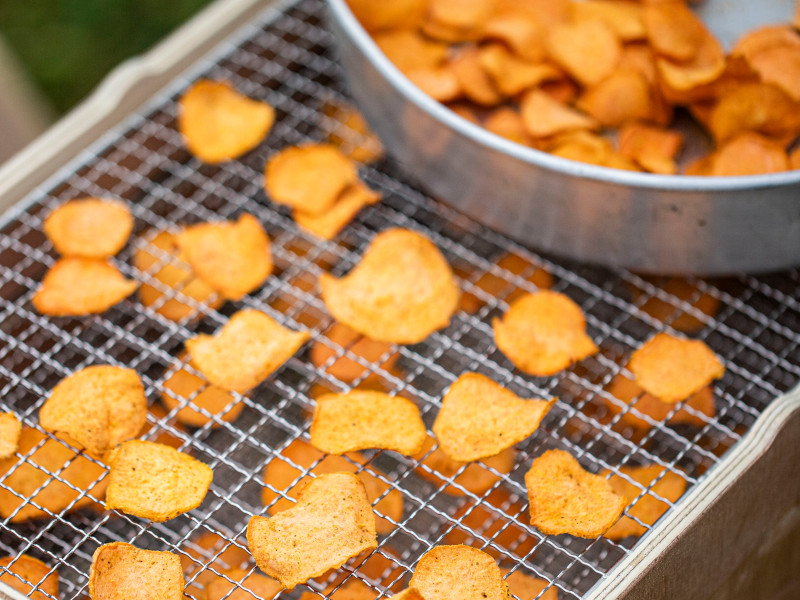 Sun recipe: Curried sweet potato chips Here's a recipe for curried sweet potato potato chips [...]