Solar recipe: Gratin dauphinois
Here's a tasty recipe for gratin dauphinois to make with your parabolic solar cooker ! This recipe is brought to us by our Solar Sister Francine. Francine shares her tips and tricks for successful solar cooking.
Ingredients
1.5kg potatoes, cut into thin strips
3 garlic cloves, minced
1 large knob butter
salt, pepper, nutmeg
40cl crème fraiche
Recipe preparation
Butter the bottom of the pan
Sprinkle with garlic, arrange half the potato slices, season with salt, pepper and nutmeg.
Repeat with a second layer of potatoes, season with salt, pepper and nutmeg.
Pour in the crème fraiche.
Cook for 2 h on medium-high.
Share your solar recipes with the Solar Family!
Recipe made with a parabolic solar cooker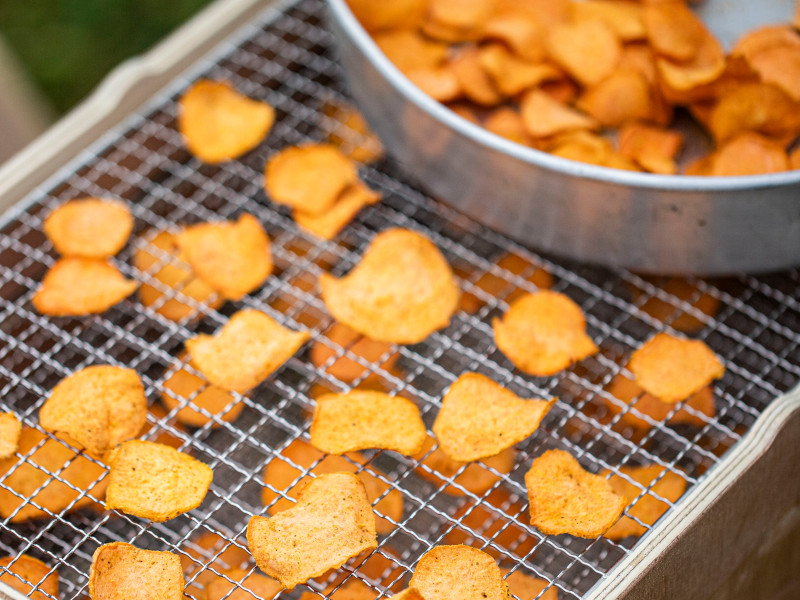 Sun recipe: Curried sweet potato chips Here's a recipe for curried sweet potato potato chips [...]