Sun recipe: Creamy gnocchi with broccoli and bacon
Here's a delicious recipe for creamy gnocchi with broccoli and bacon, tested and approved with the SunGlobe parabolic solar cooker. This recipe is brought to us by our Solar Sister Gaelle! Gaelle has always been a mom with a passion for cooking and, more recently, for solar energy. She is always happy to share her trials and experiences on her Instagram page
Solliès Cheese
.
Recipe suggested by : Solliès Cheese – Parabolic solar oven, SunGlobe – Preparation time : 20 mn – Cooking time : 10 mn
Ingredients
Half a head of broccoli
20cl fresh cream
2 garlic cloves, 1 onion
100 grams smoked bacon
400 grams gnocchi
Preparation of creamy gnocchi with broccoli and bacon
Cook the chopped broccoli, bacon, garlic and chopped onion in a small amount of water in the black pot. Just enough not to burn and steam. When they are cooked through, if too much water remains, remove the lid to let it evaporate.
Add the crème fraîche to the broccoli, the mixture should be fairly liquid, then cook the gnocchi directly in the sauce for 5 to 10 minutes.
Serve piping hot with grated Parmesan.
Enjoy your meal!
Share your solar recipes with the Solar Family!
Recipe made with a tubular solar cooker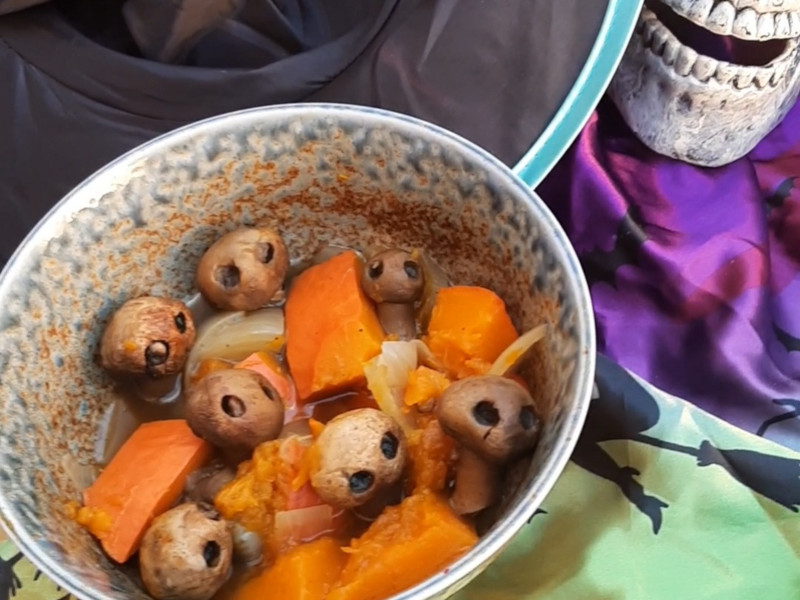 Solar recipe: Witch's stew (Halloween special) Discover this recipe for witch's stew (Halloween special) tested [...]