Solar recipe: Chili soup
This delicious Chili-style soup recipe can easily be made out of season with last summer's canned goods. This recipe was suggested by our Solar Sister Gaelle for the
Sungood solar cooker
.
Ingredients
4 fresh tomatoes
Tomato pulp
1 onion, 2 garlic cloves
1 chicken breast
1 cob of shelled corn, or a small can
1 tbsp. smoked paprika
1 tablespoon sugar
1 tsp cumin
Black pepper
Chili pepper (optional)
Preparation of the Chili Soup
Finely chop the chicken, tomatoes and onions, mince the garlic, and place them in the pot at
Sungood
.
Cover with water and tomato pulp.
Add the corn and all the spices, adjusting the amount of hot pepper to your taste, and mix well.
Simmer for between 2 and 5 hours, until the chicken is tender and the soup has absorbed all the flavours.
Serve with grated cheese, nachos, coarsely chopped coriander or a generous dollop of crème fraîche.
Enjoy your meal!
Share your solar recipes with the Solar Family!
Recipe made with a solar panel oven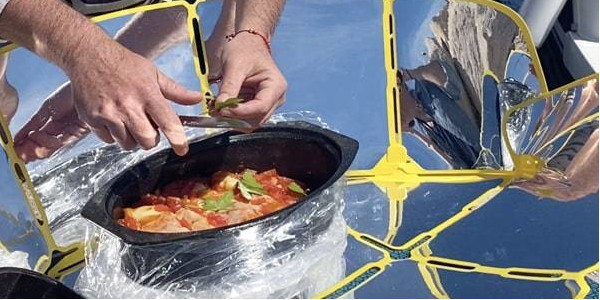 In this article you'll discover our top 3 recipes to try out with our Sungood [...]
Solar recipe: Marinated chicken in soy sauce Here's a recipe for marinated chicken in soy [...]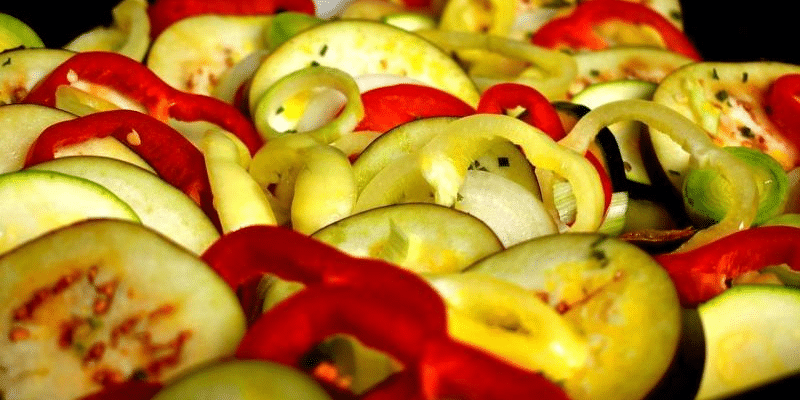 Sun recipe: Ratatouille Here's a ratatouille recipe to make with the Sungood solar cooker. The [...]