Solar recipe: Marinated chicken in soy sauce
Here's a recipe for marinated chicken in soy sauce using the
Sungood solar cooker
. The flavour of your food will be incomparable with gentle, waterless cooking! The Sungood has the advantage of being an ultra-compact solar cooker that you can easily take anywhere thanks to its backpack.
Preparation time: 2 hours – Cooking time : 2 hours 20 minutes
Ingredients (for 2-3 people)
2 to 3 chicken fillets, cut into pieces, skin removed
½ cup soy sauce
1 teaspoon paprika
1 pinch garlic (powdered or fresh)
1 teaspoon Tabasco or Espelette pepper
Recipe preparation
Place all ingredients in a bowl and add chicken pieces. Cover and marinate in a cool place for 2 hours, stirring occasionally.
Preheat the closed pan for 20 minutes in the sun in the oven.
Pour the chicken marinade into the saucepan.
Cover and cook for about 2 hours
Open your pot, it's ready!
Share your solar recipes with the Solar Family!
Recipe made with a solar panel oven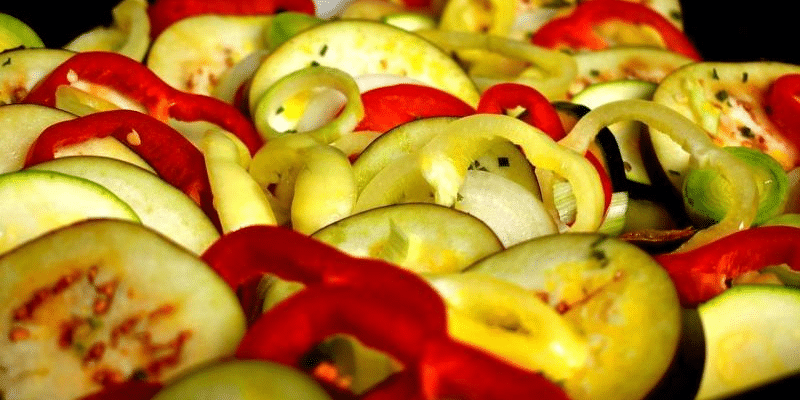 Sun recipe: Ratatouille Here's a ratatouille recipe to make with the Sungood solar cooker. The [...]
Solar Recipe – Chocolate Chip Muffins Can you bake cakes in a solar oven? Yes [...]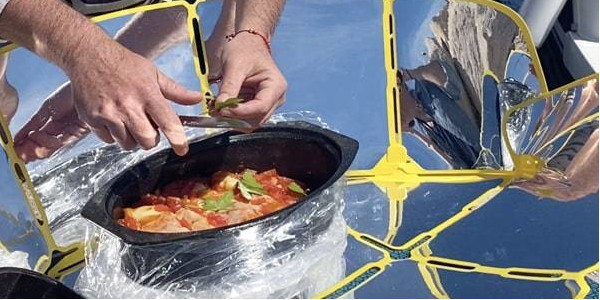 In this article you'll discover our top 3 recipes to try out with our Sungood [...]