Solar recipe: Korean-style mushroom broth
Mushroom broth simmered Korean-style, a comforting, fragrant dish, a full-bodied broth and noodles for a complete meal with a change of scenery, without having to go to a restaurant.
This recipe was suggested by our Solar Sister Gaelle for the Sungood solar cooker.
Ingredients for the mushroom broth
1 large bowl of fresh and dried mushrooms – button mushrooms, Asian mushrooms (shiitake, enoki, shimeji, black mushrooms… found in world grocery stores or organic stores)
2 chicken breasts or a block of firm tofu
2 tablespoons nuoc-mam
2 tablespoons soy sauce
1 small handful katsuobushi (dried bonito shavings)
Nori seaweed flakes
1 dehydrated vegetable or poultry stock cube
Instant ramen noodles or other Asian noodles of your choice
Preparing the mushroom broth
Place the cubed chicken or chunky tofu, sliced mushrooms and all the stock ingredients in the pot.
Cover with water and cook for two or three hours.
Half an hour before the end of cooking time, add two packets of ramen to the broth (without their seasoning sachets, of course) and close to soak.
Serve piping hot, with kimchi and Korean chili paste if you're a fan of that kind of heat!
Enjoy your meal!
Share your solar recipes with the Solar Family!
Recipe made with a solar panel oven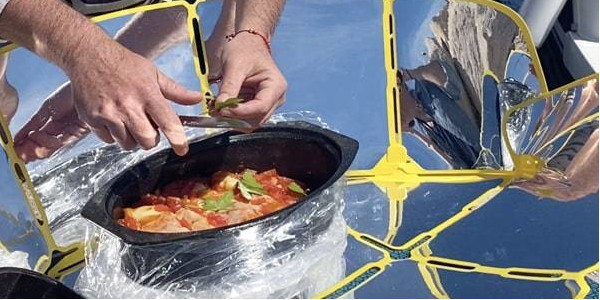 In this article you'll discover our top 3 recipes to try out with our Sungood [...]
Solar recipe: Marinated chicken in soy sauce Here's a recipe for marinated chicken in soy [...]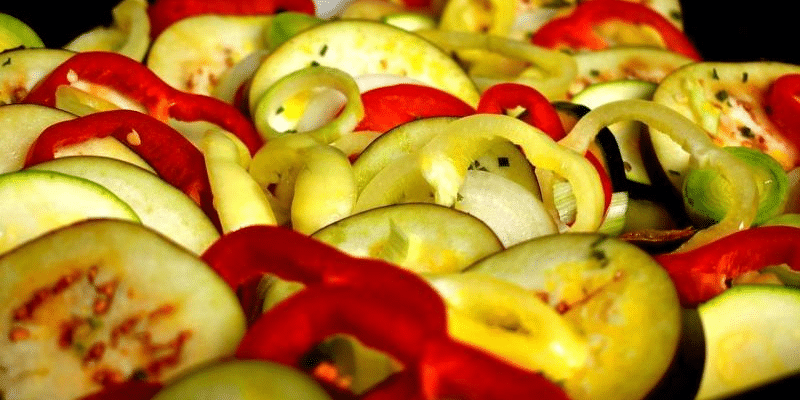 Sun recipe: Ratatouille Here's a ratatouille recipe to make with the Sungood solar cooker. The [...]