Solar recipe: crunchy vegetables with goat's cheese
Here's a tasty recipe for crunchy vegetables with goat's cheese, made under the Swedish sun by our Solar Sister Francine using a parabolic solar cooker. Francine also shares her tips and tricks for successful solar cooking.
Recipe suggested by : Francine – Solar oven: parabolic type, SunGlobe – Preparation time: 10 min – Cooking time: 2 hours
Ingredients
A cauliflower
Two carrots
Two medium-sized zucchinis
Parsley
Goat's cheese
Three tablespoons of water
Salt and pepper
Preparation of the crunchy vegetables with goat's cheese recipe
After washing and cutting the vegetables into larger or smaller pieces (depending on the desired crunchiness), cook them with the 3 tablespoons of water for 1h20.
Arrange the slices of goat's cheese on top.
Leave to melt for 0h30.
Season to taste.
Advice
Eaten hot, the melted cheese imitates a béchamel sauce.
Can be eaten cold as a salad with vinaigrette.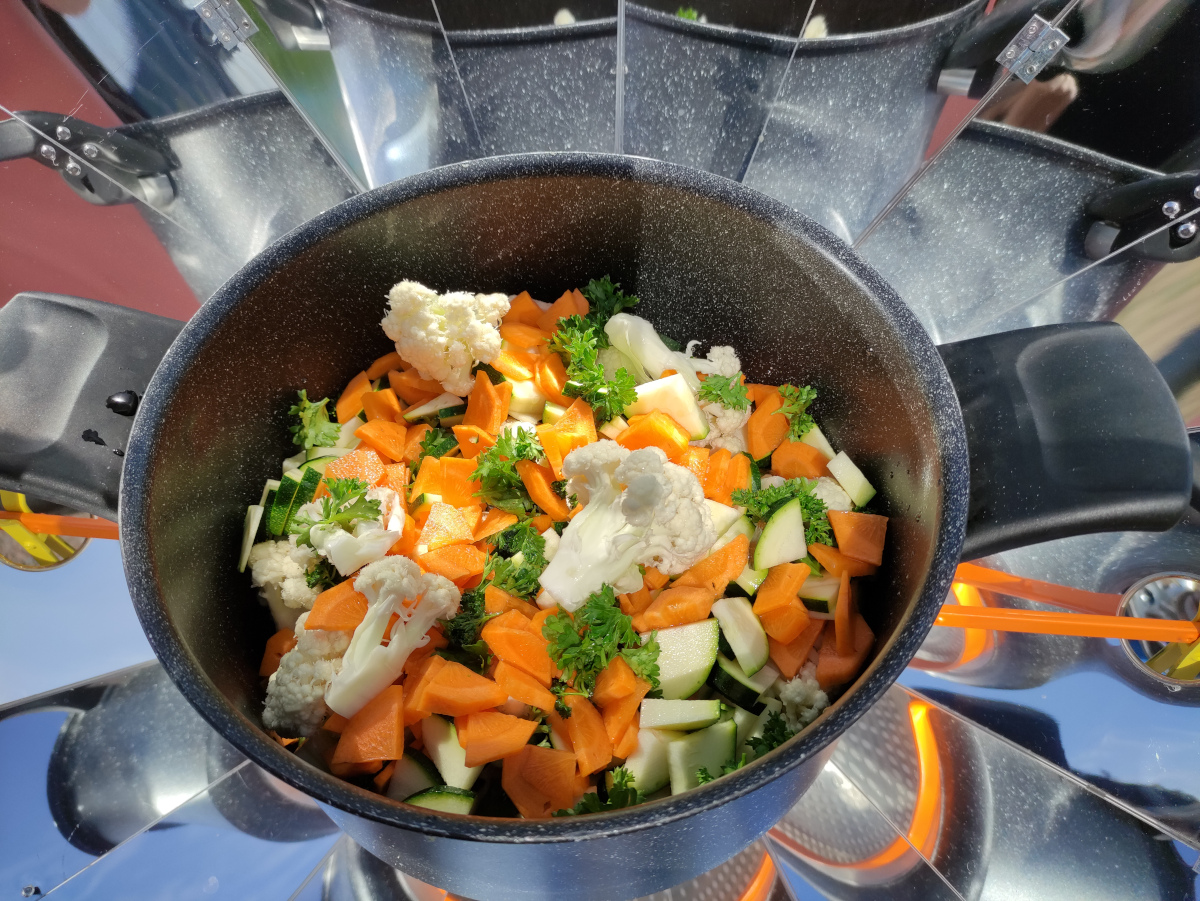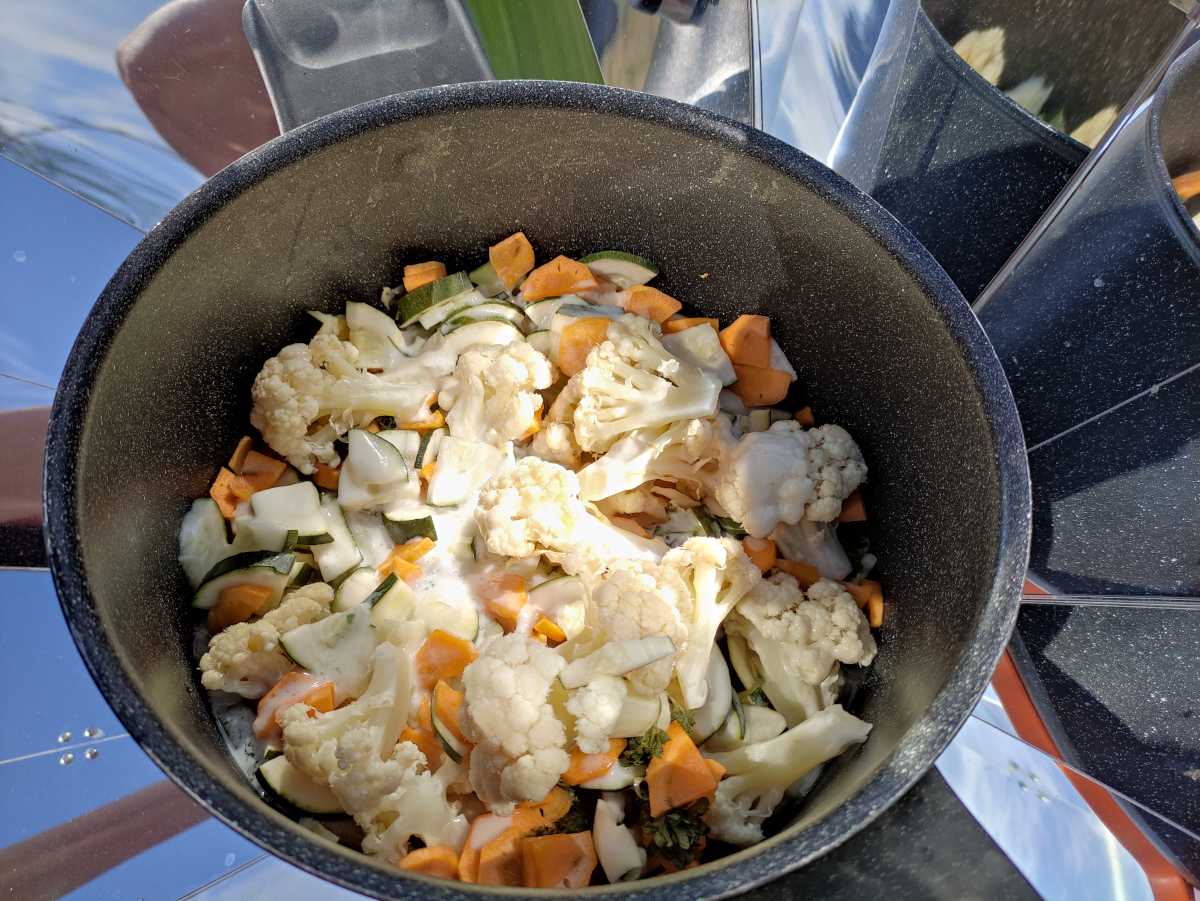 Share your solar recipes with the Solar Family!
Recipe made with a parabolic solar cooker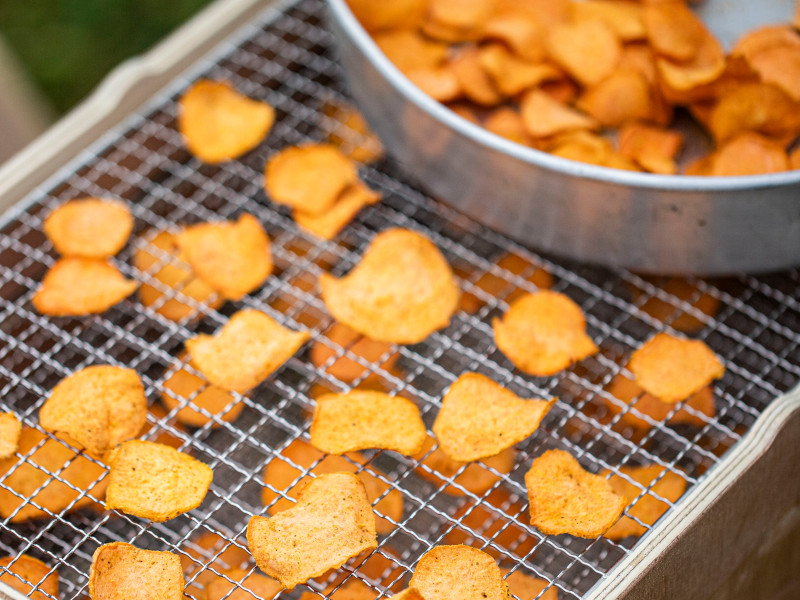 Sun recipe: Curried sweet potato chips Here's a recipe for curried sweet potato potato chips [...]