Solar recipe: Easy steamed rice "just like in the rice cooker
Discover this simple and easy recipe for steamed rice "as if cooked in a rice cooker", tested and approved with the SunGlobe parabolic solar cooker . This recipe was created by our Solar Sister Gaelle! Gaelle has always been a mom with a passion for cooking and, more recently, for solar energy. She is always happy to share her trials and experiences on her Instagram page
Solliès Cheese
.
Recipe suggested by : Solliès Cheese –
Parabolic solar oven, SunGlobe
– Preparation time : 5 mn – Cooking time : 20 – 30 mn
Ingredients
good Asian rice: Japanese round rice, Thai rice, jasmine rice, basmati rice…
water
Preparing steamed rice
Traditional rice cooking by absorption, in a saucepan or rice cooker, is perfectly suited to solar ovens, and it's fabulously simple! This is the method I've found through trial and error and small adjustments.
Pour one part water to one part rice into the dish. Then add between half a dose and a dose of extra water, as the solar cooker heats up more slowly than the griddle and some of the water will be absorbed first.
Heat in a dish oven for 20 to 30 minutes, depending on the quantity of rice.
When all the water has been absorbed (small holes begin to form on the surface), remove the closed pot from the cooker and leave for a further ten minutes. Residual steam gently completes the cooking process.
The rice is ready, with the perfect texture for all your creations, no need to rinse or drain!
Enjoy your meal!
Share your solar recipes with the Solar Family!
Recipe made with a tubular solar oven or a panel solar oven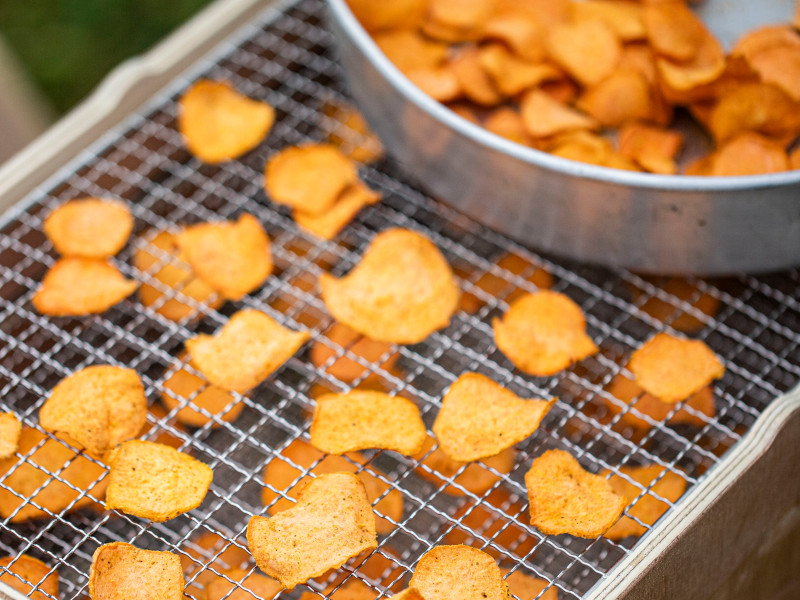 Sun recipe: Curried sweet potato chips Here's a recipe for curried sweet potato potato chips [...]