Solar recipe: pizza-style zucchini gratin
Here's a tasty recipe for pizza-style zucchini gratin, tested and approved with the CookUp pot and the
Sungood solar cooker
.
This recipe was suggested by our Solar Sister Gaelle, a mother with a lifelong passion for cooking and a recent passion for solar energy. Gaelle is always happy to share her trials and experiences on her Instagram page
Solliès Cheese
.
Ingredients for the pizza-style zucchini gratin
2 zucchinis
180 grams red pesto
150 grams tomato coulis
2 slices of ham
Grated Emmental cheese
Preparing the pizza-style zucchini gratin
Cut the zucchini into 5mm-thick slices and spread them over the bottom of the pot.
Combine the tomato coulis and red pesto, then pour over the zucchinis. Spread out the ham, as for a pizza, before sprinkling with grated Emmental cheese.
Leave to cook unattended for at least two hours, or longer if, like me, you're busy. No risk of it burning!
When the cheese has melted and the zucchinis are cooked, it's ready. Enjoy with a green salad or raw vegetables. It smells like summer!
Enjoy your meal!
Share your solar recipes with the Solar Family!
Recipe made with a solar panel oven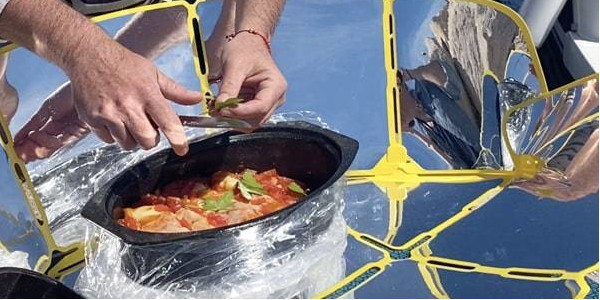 In this article you'll discover our top 3 recipes to try out with our Sungood [...]
Solar recipe: Marinated chicken in soy sauce Here's a recipe for marinated chicken in soy [...]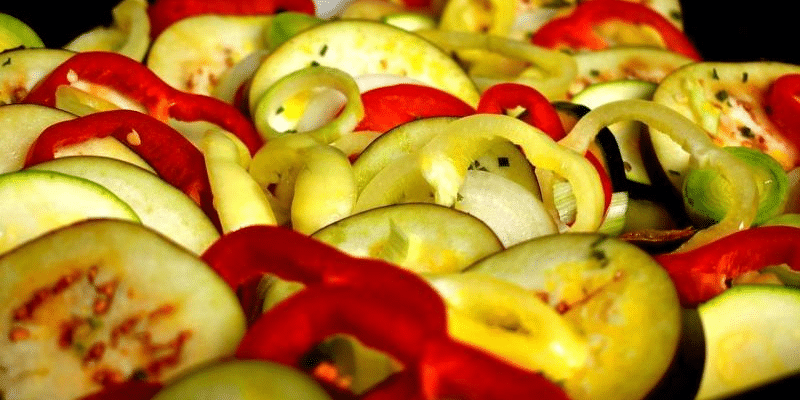 Sun recipe: Ratatouille Here's a ratatouille recipe to make with the Sungood solar cooker. The [...]