Solar recipe: stuffed mushrooms
Here's a delicious recipe for stuffed mushrooms, made under the Norwegian sun by our Solar Sister Francine using a parabolic solar oven. Francine also shares her tips and tricks for successful solar cooking.
Recipe suggested by : Francine – Solar oven: parabolic type, SunGlobe – Preparation time: 30 min – Cooking time: 1 h
Ingredients for 2 people
1 tomato
3 garlic cloves
1 onion
8 large mushrooms
1 egg
1 tablespoon olive oil
Parsley
2 tablespoons heavy cream
Salt and pepper
Preparation of the stuffed mushrooms recipe
Remove the stems from the mushrooms.
Finely chop the garlic, onion and parsley.
Beat the egg into an omelette.
Cut the tomato into pieces.
Put a little garlic, onion, parsley and salt and pepper in each mushroom cap.
In 4 mushrooms, add a piece of tomato.
Put the beaten egg in the other 4.
Put the leftover tomatoes etc. in the bottom of the pan with the olive oil.
Simmer for 30 minutes, then add the crème fraîche and simmer for a further 30 minutes to obtain a good sauce.
Serve with rice or pasta.
Enjoy your meal!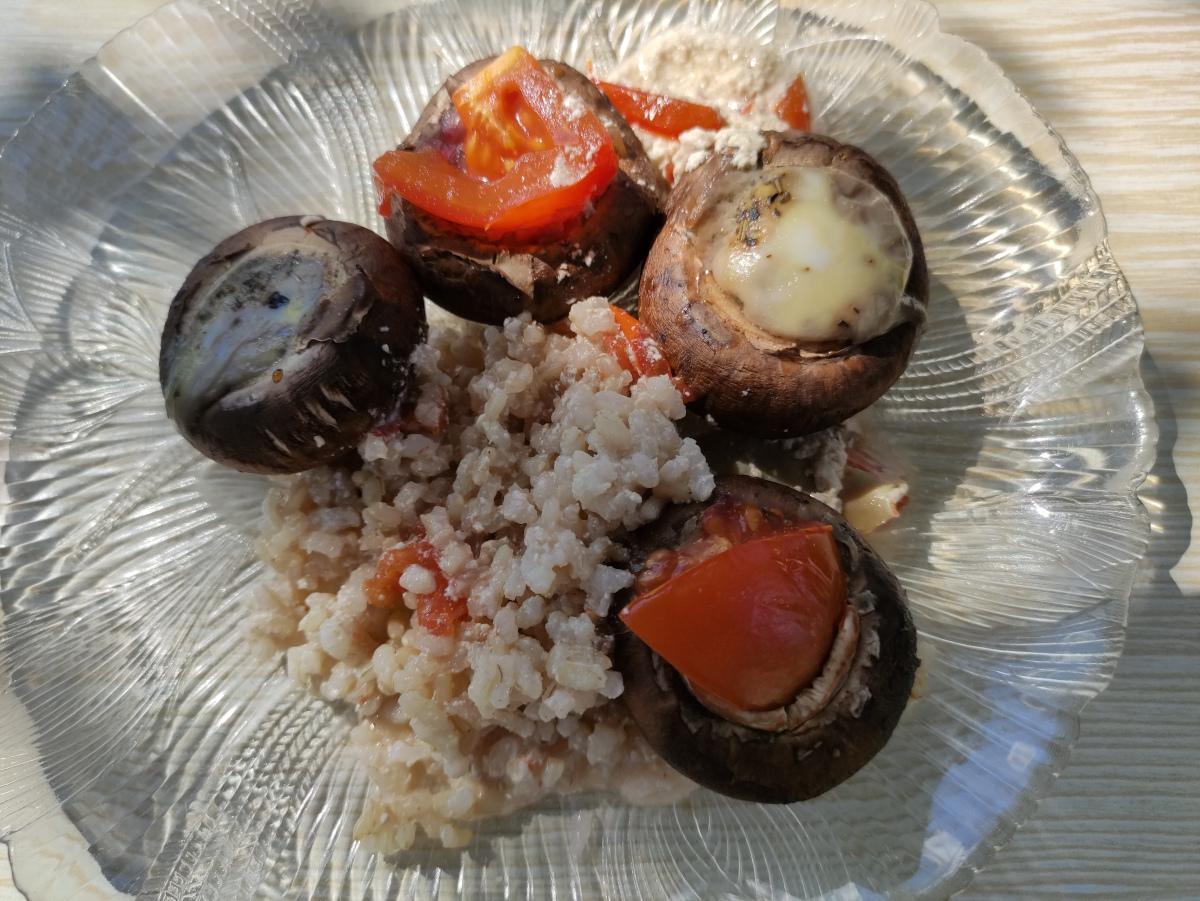 Share your solar recipes with the Solar Family!
Recipe made with a parabolic solar cooker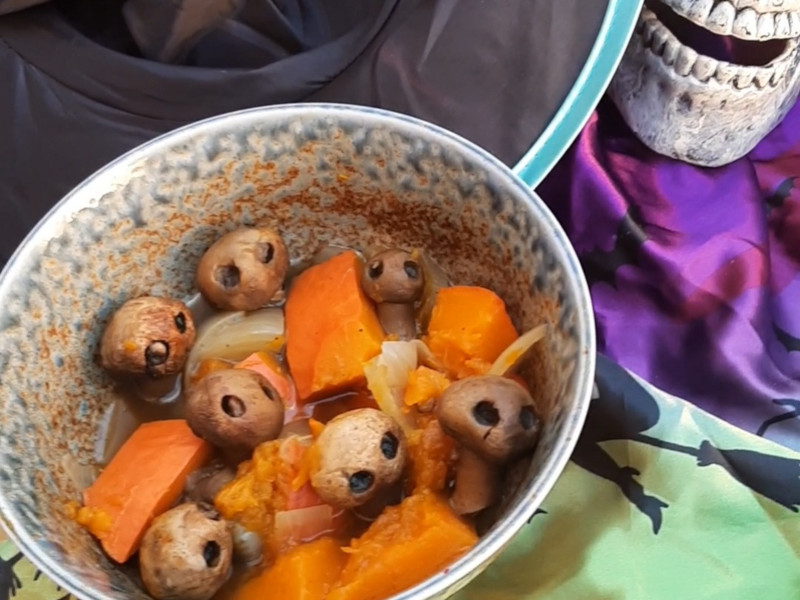 Solar recipe: Witch's stew (Halloween special) Discover this recipe for witch's stew (Halloween special) tested [...]