Sun recipe: Alsace quetsches in compote
Here's a simple and delicious recipe for Alsatian quetsches in compote, made under the Alsatian sun by our Solar Sister Francine using a tubular solar oven. Francine also shares her tips and tricks for successful solar cooking.
Recipe suggested by : Francine – Solar oven: tubular type, SunGood 360 – Preparation time: 30 min – Cooking time: 40 min
Ingredients for 2 people
20 Alsace plums
Powdered cinnamon
Preparing the recipe for Alsatian plums compote
Wash, pit and halve the plums.
Cook for 40 minutes. No need to add water. The plums cook in their own juice.
Enjoy with cinnamon. A true summer delight. This compote can also be served with an ice cream sundae.
Enjoy your meal!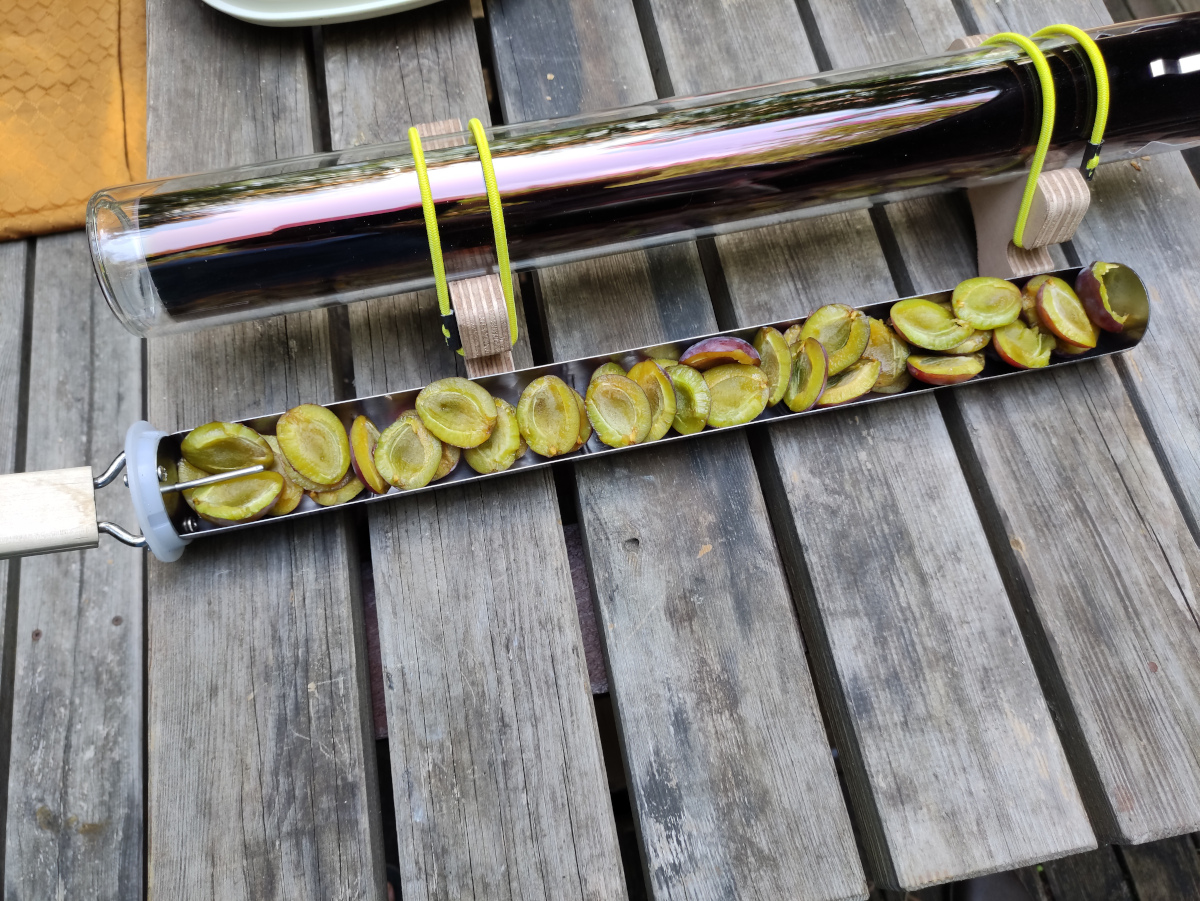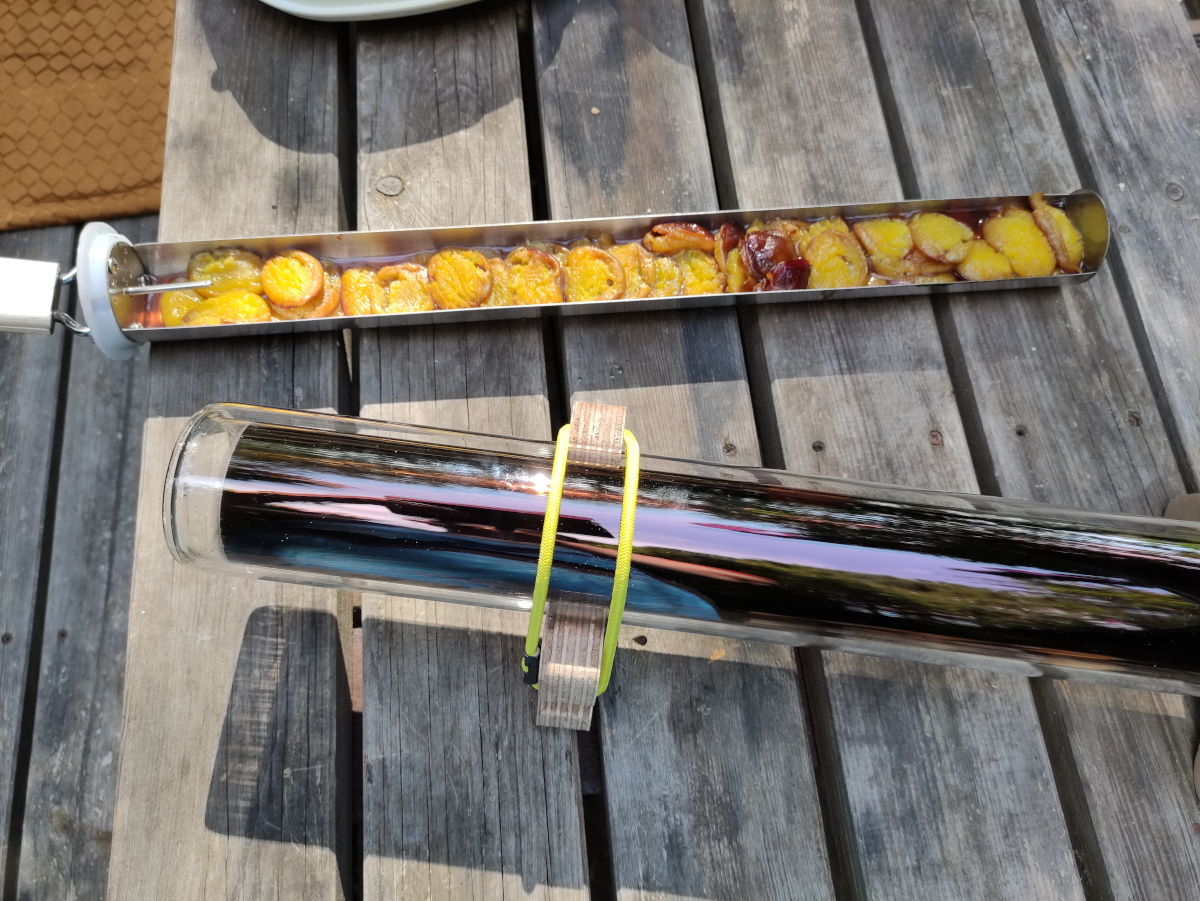 Share your solar recipes with the Solar Family!
Recipe made with a tubular solar cooker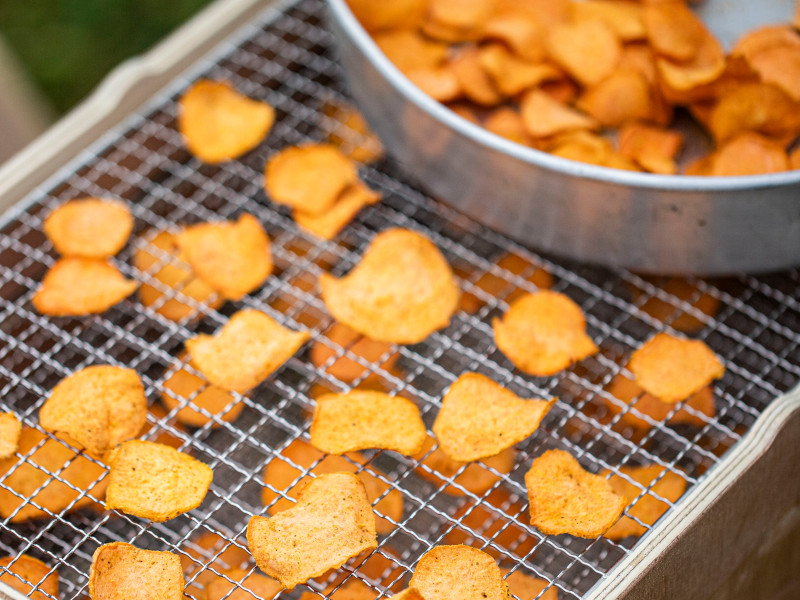 Sun recipe: Curried sweet potato chips Here's a recipe for curried sweet potato potato chips [...]