Solar recipe: salmon pavés with vegetables
Here's a tasty recipe for salmon pavés with vegetables, made in sunny Sweden by our Solar Sister Francine using a parabolic solar cooker. Francine also shares her tips and tricks for successful solar cooking.
Recipe suggested by : Francine – Solar oven: parabolic type, SunGlobe – Preparation time: 15 mn – Cooking time: 45 mn
Ingredients for 2 people
2 salmon steaks
1 medium zucchini
5 carrots
1 onion
5 garlic cloves
1 dessert spoonful olive oil
Salt and pepper
Preparation of the recipe for Salmon Steaks with Vegetables
Mince garlic and onion
Using a peeler, cut the carrots and zucchini into thin strips.
Preheat the oil for 5 minutes, then place the salmon on the skin side for 10 minutes, then on each side for 10 minutes. On the last side, add the garlic and onion first, then the vegetable strips on top.
Simmer for 30 minutes. Season with salt and pepper.
Enjoy your meal!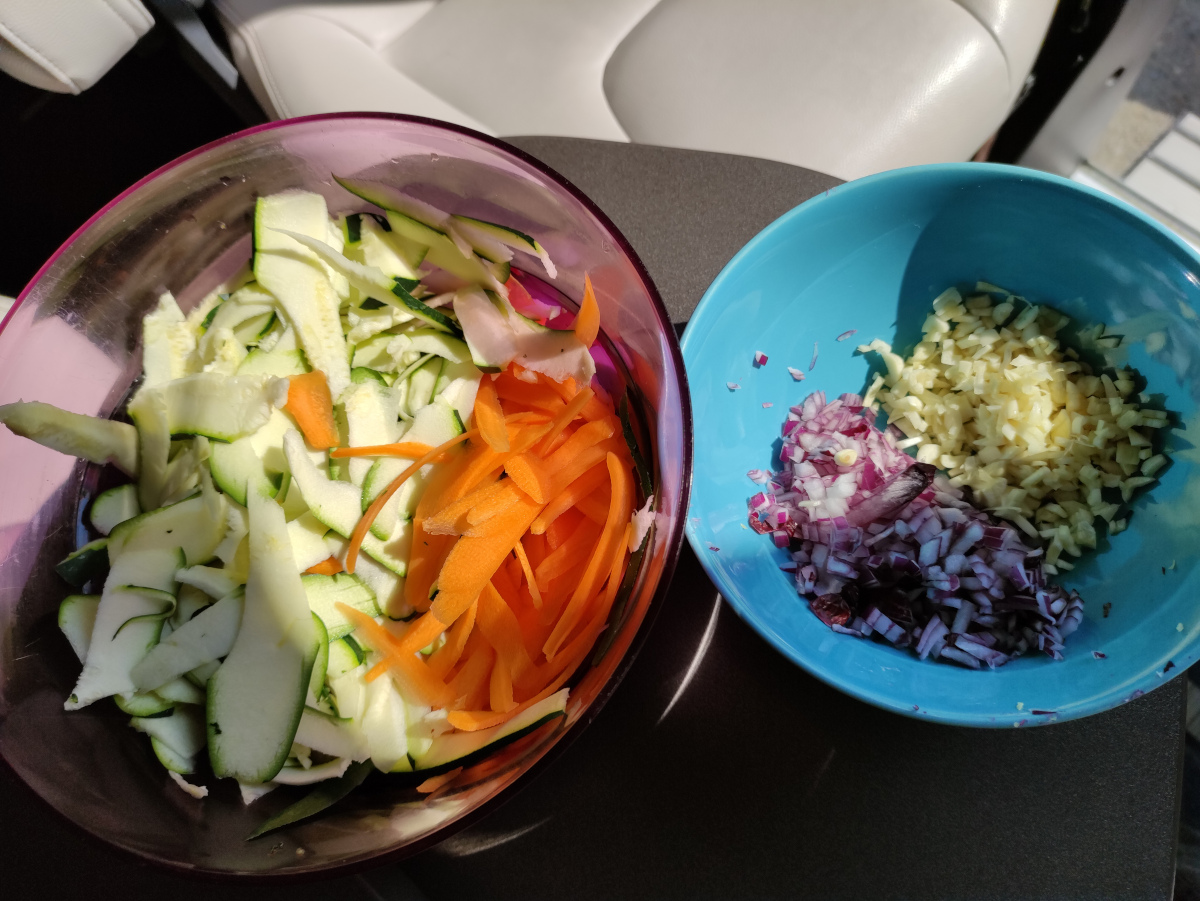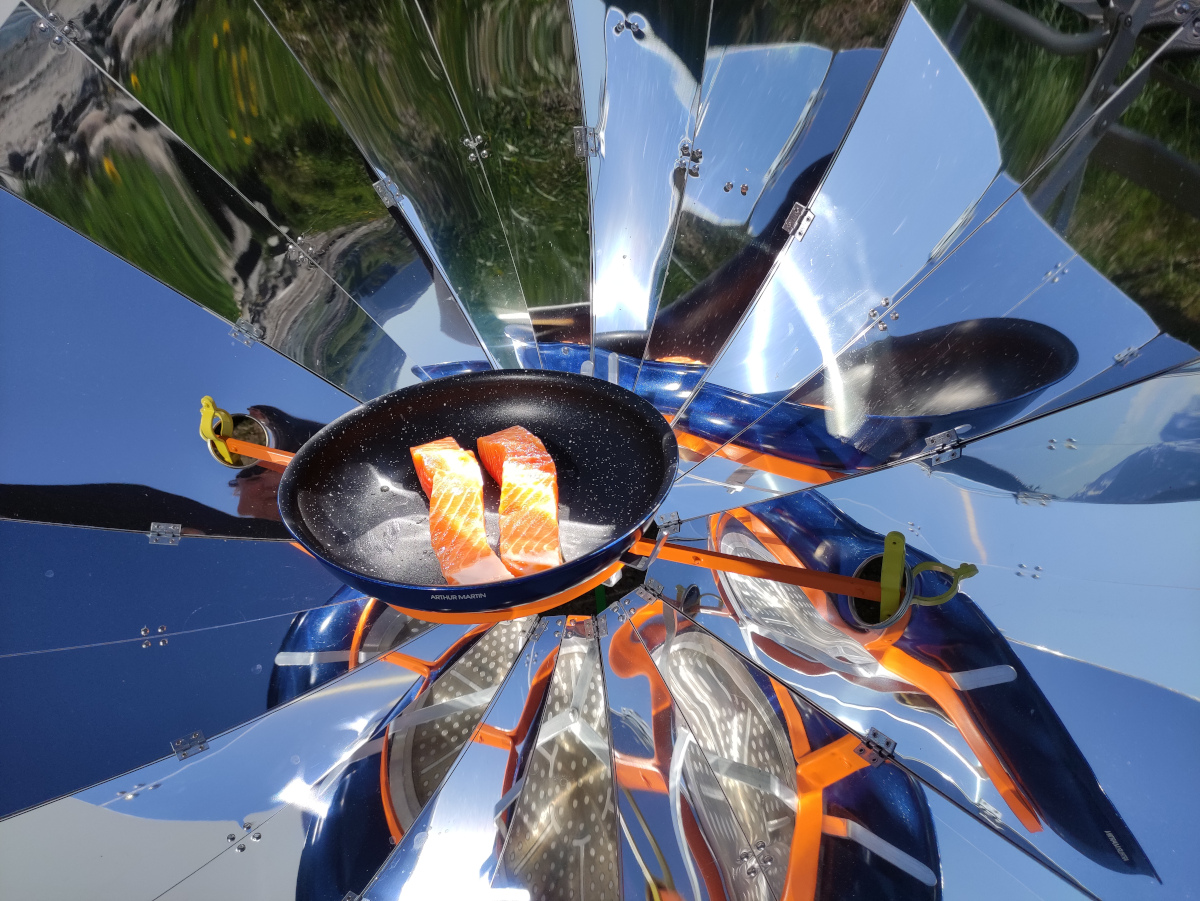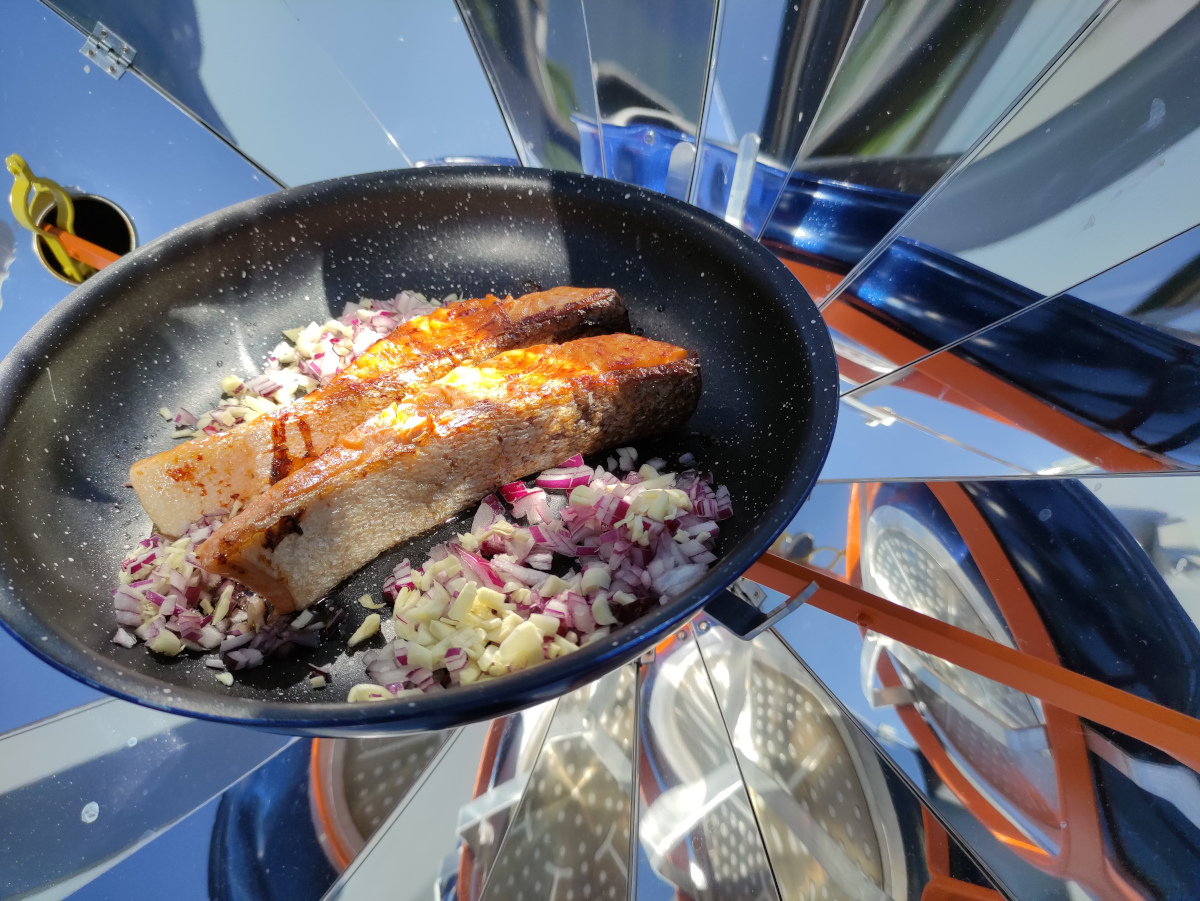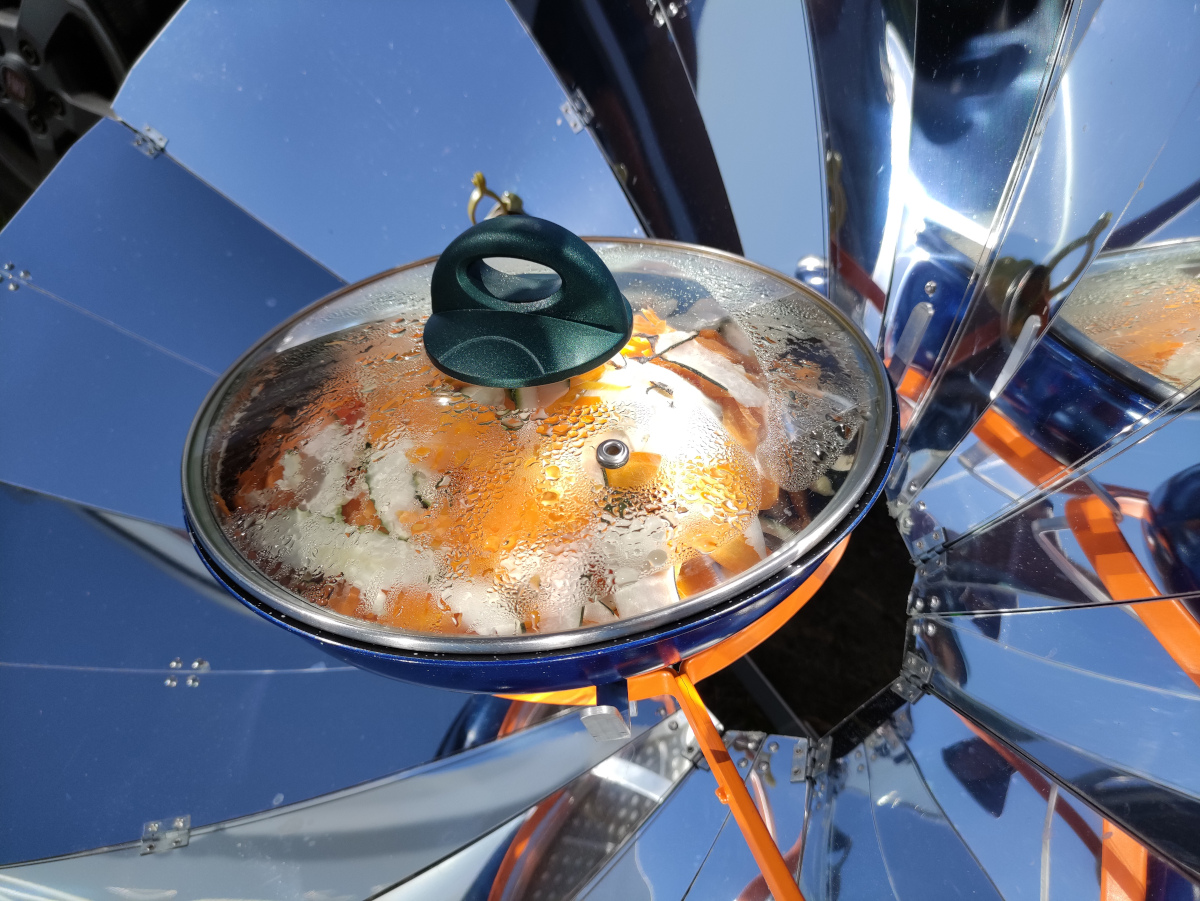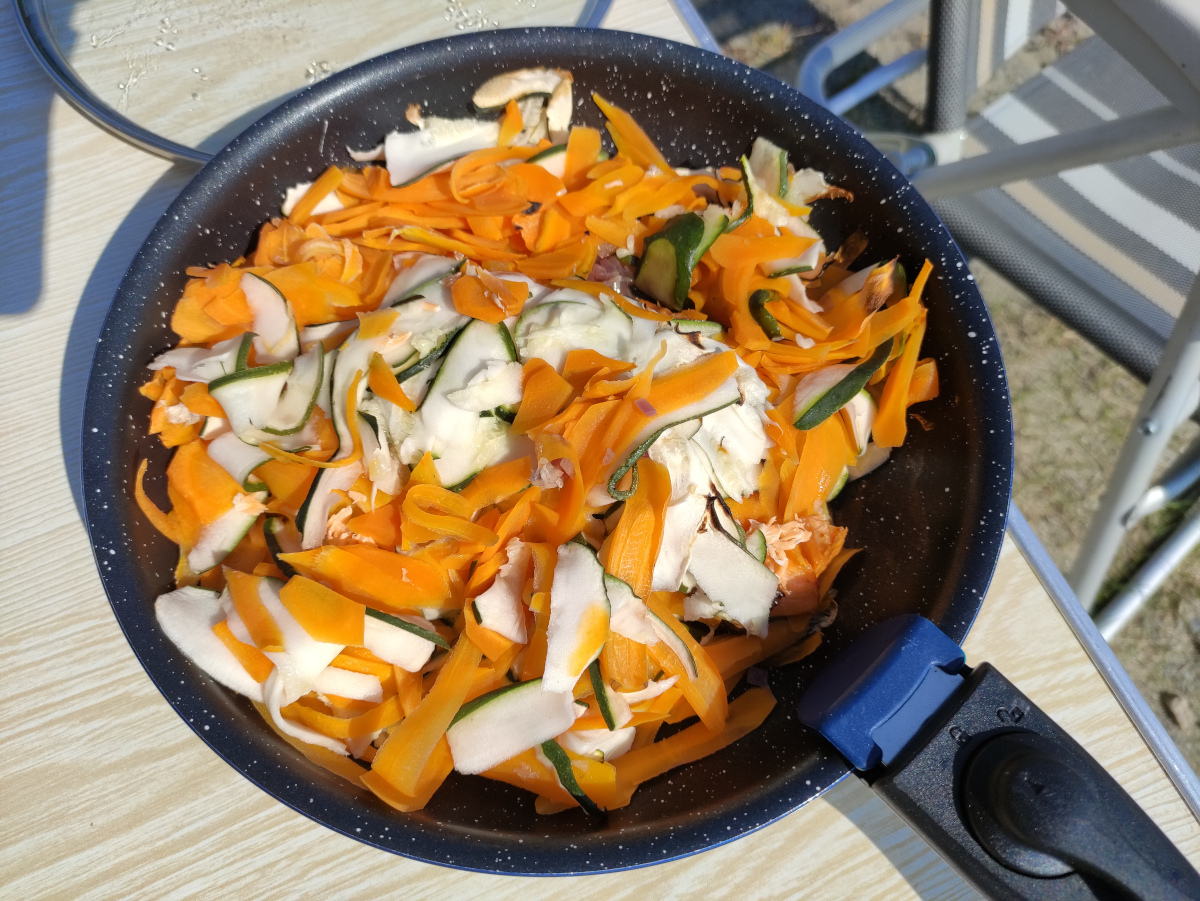 Share your solar recipes with the Solar Family!
Recipe made with a parabolic solar cooker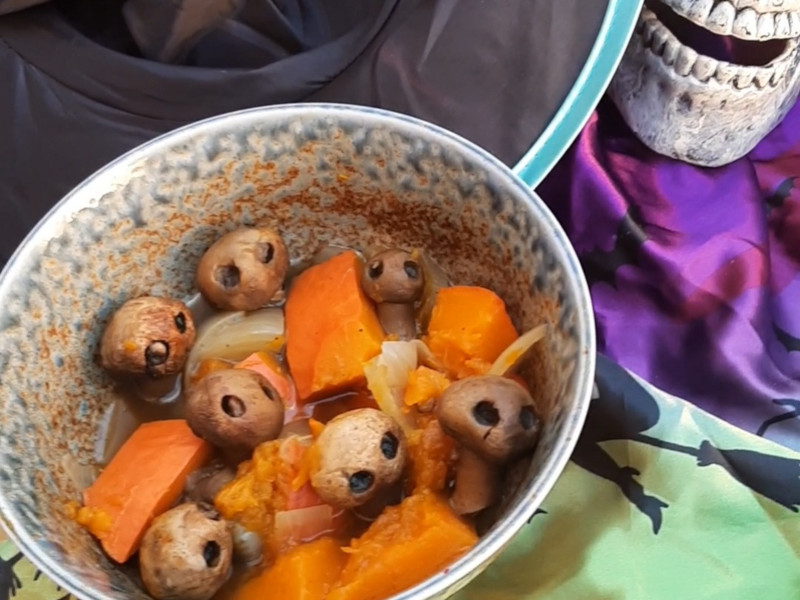 Solar recipe: Witch's stew (Halloween special) Discover this recipe for witch's stew (Halloween special) tested [...]