Sun recipe: Rustic butternut and feta tart
This recipe is made with the SunGood solar cooker is brought to us by our Solar Sister Gaelle! Discover this original recipe for Rustic Butternut and Feta Tart, tested and approved with the Suntube XL solar tube. Gaelle has always been a mom with a passion for cooking and, more recently, for solar energy. She is always happy to share her trials and experiences on her Instagram page
Solliès Cheese
.
Recipe suggested by : Solliès Cheese – SunGood solar cooker with the SunTube XL cooking tube – Preparation time : 30 mn – Cooking time : 45 mn
Ingredients
butternut squash

half a block of feta cheese

a handful of almonds
For the pastry dough :
250 grams flour

7cl warm water

7cl oil

a tablespoon of herbes de Provence
Preparation of the rustic butternut and feta tart
Place the halved, cored squash in the Suntube XL dish. Drizzle with olive oil, season with salt and pepper and bake for 45 minutes, until the squash is tender.

Meanwhile, prepare the savoury pastry dough. Mix the flour with the warm water and oil, a pinch of salt and the herbes de Provence. Knead well to obtain a homogeneous dough, then roll out to your liking, giving it a rectangular or oval shape.

When the squash is cooked, scoop out the flesh with a spoon and mash coarsely. The rustic look and texture is what makes this tart so charming, so there's no need to overdo it… place the squash pieces on the pastry, crumble the feta on top. Sprinkle with almonds and season to taste. Then crimp the dough over the filling to contain it.

Bake again for 45 minutes or until golden brown.
Enjoy your meal!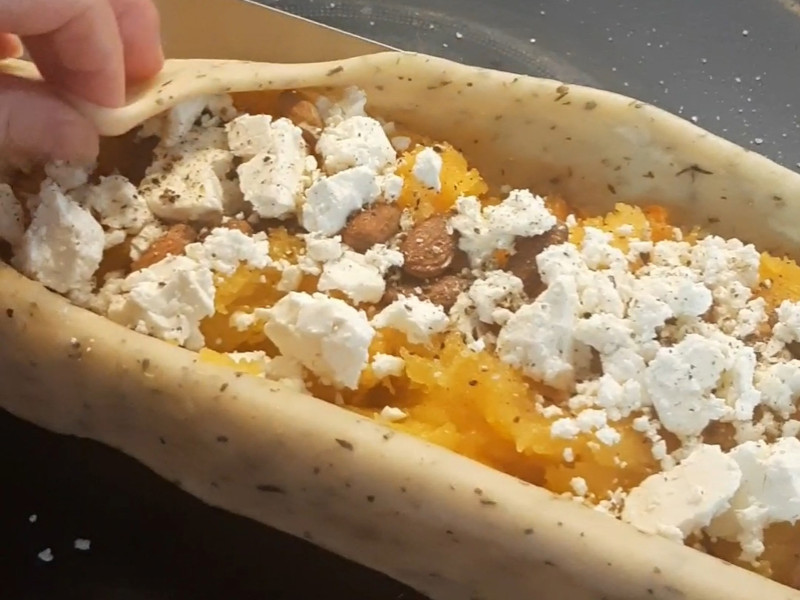 Share your solar recipes with the Solar Family!
Recipe made with a panel solar oven and a cooking tube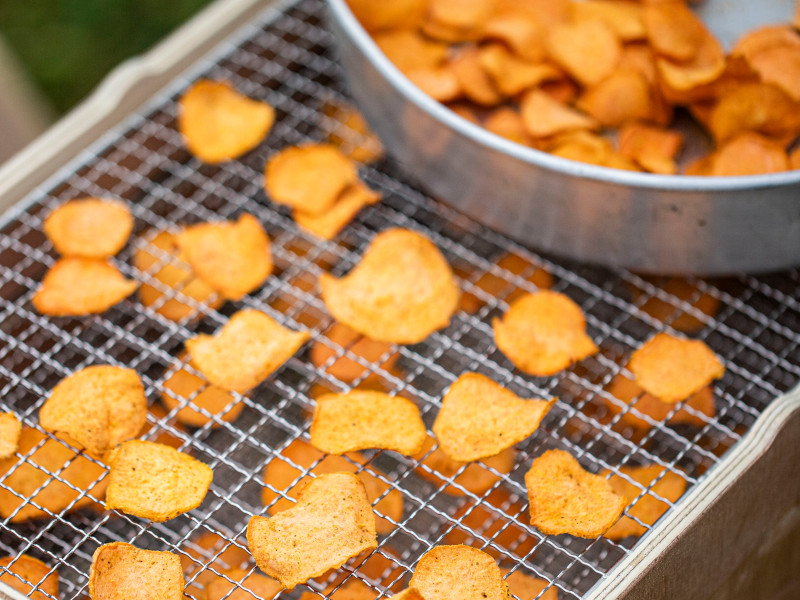 Sun recipe: Curried sweet potato chips Here's a recipe for curried sweet potato potato chips [...]