Sun recipe: Stuffed pumpkins with lentils
Discover this original recipe for lentil-stuffed pumpkins, tested and approved with the SunGlobe parabolic solar cooker and SunTubeXL cooking tube . This recipe was created by our Solar Sister Gaelle! Gaelle has always been a mom with a passion for cooking and, more recently, for solar energy. She is always happy to share her trials and experiences on her Instagram page Solliès Cheese.
Recipe suggested by : Solliès Cheese – Parabolic solar oven, SunGlobe + SunTube XL cooking tube – Preparation time: 30 mn – Cooking time: 1h
Ingredients
Two small pumpkins
One onion, two garlic cloves
A cup of lentils
A handful of almonds and raisins
A bouillon cube, or homemade bouillon
One teaspoon cumin, one teaspoon cinnamon
Preparing the lentil-stuffed pumpkins
Place the minced onion and garlic, lentils, dried fruit, broth and two cups of water in a suitable pot. Add salt, pepper and spices to taste.

Simmer in the cooker of your choice (in this case, a satellite oven) until the lentils are cooked through. I like them mashed but you can keep them firmer!

Meanwhile, preheat the Suntube XXL. Cut the small pumpkins in half vertically, remove the seeds and season the flesh. You can use a knife to make crisscrosses in the flesh, so that the flavors can penetrate better.

Once the lentils are cooked, fill the hearts of the pumpkins and bake for 30 minutes. Don't forget to oil the bottom of the tube, or use greaseproof paper… it's hot!
To be enjoyed without moderation!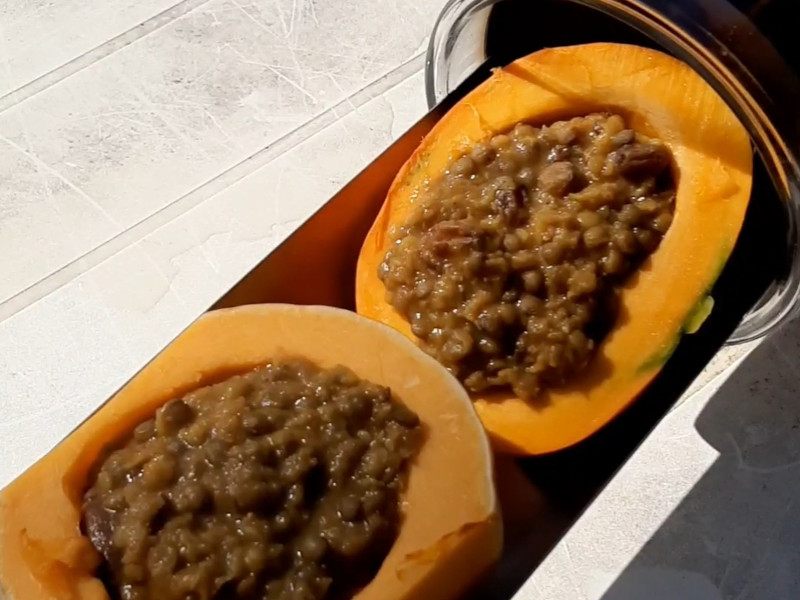 Share your solar recipes with the Solar Family!
Recipe made with a parabolic solar cooker and a baking tube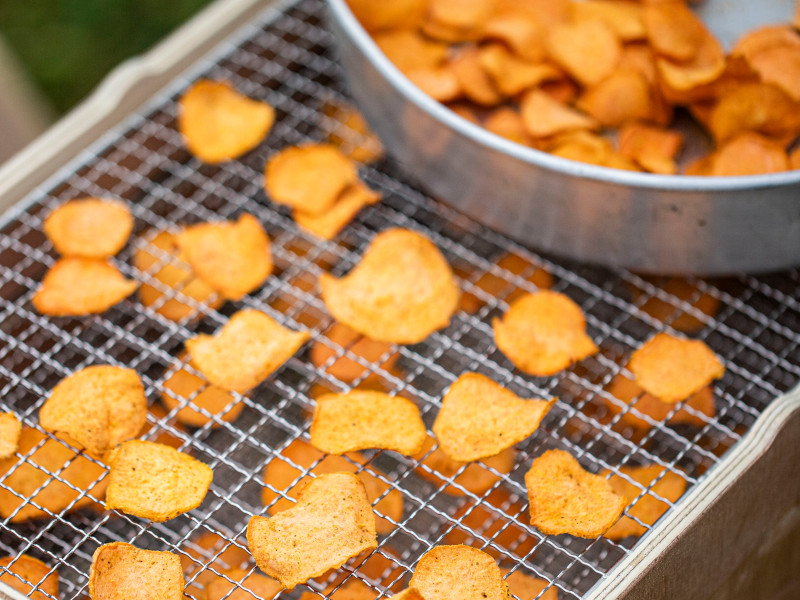 Sun recipe: Curried sweet potato chips Here's a recipe for curried sweet potato potato chips [...]